Business
Airtel crosses 10 mn unique customers on 5G network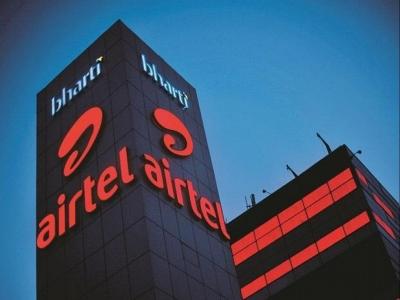 Bharti Airtel on Monday said that it has crossed 10 million unique customers on its 5G network.
By the end of March 2024, the company plans to offer its Airtel 5G services in every town and key rural areas.
"Airtel will continue to stay true to its commitment to build a more connected, equitable and sustainable network," Randeep Sekhon, Chief Technology Officer, Bharti Airtel, said in a statement.
"With cutting-edge 5G infrastructure, a fantastic partner ecosystem and a dedicated workforce that is customer-obsessed, we believe we are on the right path to win and deliver a world-class 5G Plus experience to customers across the length and breadth of the country," Sekhon added.
Airtel 5G Plus uses a technology "that has the widest acceptance in the world with the most developed ecosystem," the company said.
This makes sure that all 5G smartphones in the country seamlessly work on the Airtel network.
The company also guarantees to deliver the best experience by providing customers "between 20 to 30 times higher speeds than today coupled with brilliant voice experience and superfast call connect".
"In November 2022, Airtel became the first and only operator to have one million unique customers on its network within 30 days of its commercial launch," it added.
Last week, the company also created 5G experience zones across all its retail stores in the country where customers can experience Airtel 5G Plus.