Telangana
Revanth Reddy's elevation gives hope to voters to look beyond KCR's family in Telangana?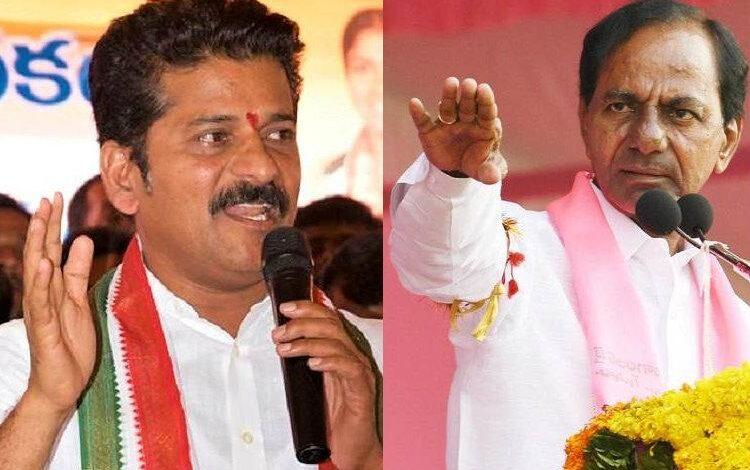 Until recently, one couldn't imagine Telangana without its Chief Minister K. Chandrasekhar Rao or his family. In fact, as someone who spearheaded the Telangana movement and succeeded in sustaining until a separate statehood was granted, KCR, though supported by many other key leaders, still enjoys his place in the state's political space.
Following the bifurcation, Telangana witnessed the rise of a few firebrand leaders even as the Telugu Desam Party (TDP) began fragmenting and fading out slowly as leaders jumped ship into the Telangana Rashtra Samithi (TRS) majorly while some moved to the Congress and the fledgling Bharatiya Janata Party (BJP).
While KCR's dynamism and charisma still rules the roost in Telangana and also attracts voters, another kid on the block who has been the beloved alternative of the masses is A. Revanth Reddy.
As someone who has been extremely vocal against KCR & his family's wrongdoings as well as pitched himself as a capable leader, Revanth Reddy's elevation to Telangana Congress President seems like there is hope for an alternative leader as a CM candidate in the state.
Revanth being a firebrand mass leader who has his roots in the veteran TDP, has been maintaining good relations with his former colleagues. Cutting across political parties, Revanth enjoys good support. His victory of Malkajgiri Lok Sabha seat also indicated how his popularity is growing.
In an interesting twist, even people of Andhra Pradesh have a profound curiosity in Revanth Reddy and hope that only he will be a fitting alternative leader to KCR. With a positive image, Revanth Reddy still enjoys the support from TDP voters across both Telugu states.
With Revanth now being the boss at Telangana Congress, he is also expected to garner a loyal TDP vote bank from the TRS and the BJP. While this could be a time-taking exercise for the Congress and there are aspersions cast on whether leaders within the Congress will support their new boss, it still is an indication that the grand old party is ready for some real political fight in Telangana with election just 2 years away.
It looks like every political party in Telangana is preparing its own strategy to scrape through the muddy waters that the Lotus is dragging everyone into. How each political party will fare in the process is something only time will tell.