TBA Opinion
How Travel & Tourism will evolve in a post-pandemic world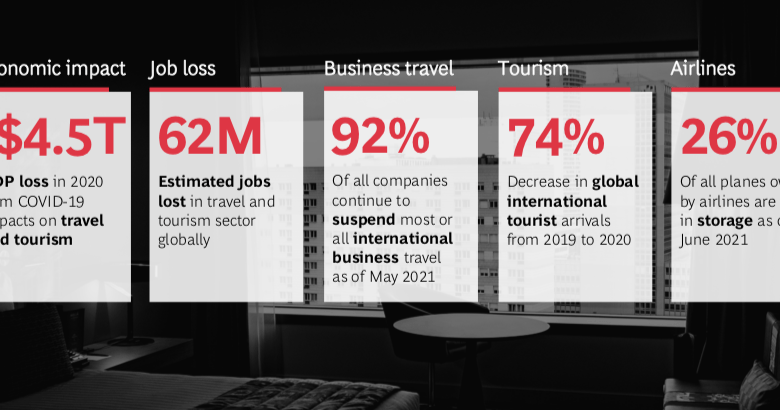 Travel demand is increasing, but recovery will vary by country and is tied to vaccine progress: BCG Report
Travel and tourism, including hospitality and leisure, was one of the areas most severely impacted by COVID-19, as lockdowns and travel restrictions slowed activity to a trickle or stopped it altogether. This led to a direct loss of $4.5T in global GDP, and ripple effects were felt across companies and industries as organizations struggled to find new ways to connect with their customers and employees, according to a BCG Report.
Now with COVID-19 vaccinations and cases controlled in some areas, short- to medium-term demand spikes are expected, accompanying the longer-term sustained changes needed to navigate the new world. The changes in global travel patterns will have broader impacts throughout organizations worldwide.
Leisure and business travel spending reallocated during the pandemic is starting to return. Other industries can apply learning from the travel industry, such as on navigating large demand fluctuations. Companies can also think about changes to their business travel operating model and ways to make business travel more sustainable.
What Evolution of Travel Means for Business
Trends from Consumers:
Travel demand is increasing, but recovery will vary by country and is tied to vaccine progress.
Expect high near-term demand in leisure travel with potential structural changes in business travel.
Consumers are calling for increased sustainability as the travel industry responds with initiatives.
For Companies/Businesses:
Businesses/companies will need to prepare for volatility from consumer spending shifts with demand sensing.
Update business travel operating model to account for hybrid and remote work.
Improve business travel sustainability by reducing footprint and engaging suppliers.
Changing customer needs require continued investment in safety and hygiene protocol, demand sensing, and sustainability.
Opportunities exist to establish new cost baselines and implement scenario-based agile planning to improve operations.
Here's how the travel and transportation industry is responding with sustainability initiatives:
Most major airlines have committed to net-zero emissions by 2050 and are exploring sustainable aviation fuels (SAFs) to comply with new regulations.
Nearly 30% of global rail track systems have been electrified, and this is expected to grow to around 40% in the next 5 years.
The cruise industry has already invested $24B
in sustainable ships, with a target of 40% reduction in carbon emissions by 2030.
Companies are looking to develop a realistic net-zero pledge or emissions goal AND invest in online tools that measure or estimate emissions.