TBA Opinion
What is the AP Fibernet Project & debunking alleged FibernetScam?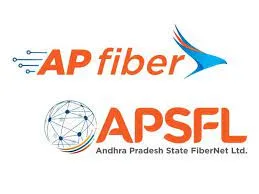 Did you know that between 2014 and 2019, the Fibernet Grid Project has increased Andhra Pradesh's GDP? – AP's Fiber Grid project has made Andhra Pradesh the 1st state government entity to become a licensed Internet Service Provider, Telecom Service Provider and IPTV provider? – Did you know that Andhra Pradesh is also the first state government in India to roll out broadband services for mass consumption? So, how did Andhra Pradesh make many firsts through its ambitious Fiber Grid Project? Let's find out!
Need for (Internet) Speed
At the time of bifurcation in June 2014, wired broadband penetration was less than 9% and wired landline penetration was very low in the newly formed state, according to the White Paper on Infrastructure released by the Government of Andhra Pradesh. – Apart from low penetration of broadband in rural and remote areas of the state, the quality and accessibility to useful content in Telugu was extremely low.
In addition, state-owned surveillance cameras also were not in great working condition. At a time when the world was progressing with better Internet speeds. At a time when India was ranked 114 globally for its internet speed, averaging to be 2.5 Mbps in 2015, the State Government. Took up the Fibernet Grid Project. – To ensure the growth of Andhra Pradesh. As an information society, the Government of Andhra Pradesh created AP State Fibernet Limited (APSFL) to execute the Fiber Grid Project. The aim of this project is to provide affordable and high-speed broadband connectivity. To households, deepening the reach of the internet to rural areas and promoting digital inclusiveness.
Impact of AP Fiber Grid Project
Besides being the first of its kind project to provide triple play service at an affordable price of Rs. 149 per month, the work for laying the optic fibre for 24,000 km was completed in a record duration of 9 months. Interestingly, by utilising the existing 3.7 lakh electricity poles, the state government. Has been able to bring down the cost to Rs. 328 crore, which is 10 times less than the cost that would be incurred for an underground cable network. – By connecting 5.8 lakh households. And enterprises across all the 13 districts of the state, APSFL has made internet connectivity easy. Over 2,300 schools now benefit from virtual classrooms. Through which nearly 8 lakh secondary school students enjoy access to the Internet. 
What about Jobs & Economy?
The creation of APSFL has generated direct and indirect employment of around 25,000. APSFL has also provided skill enhancement training to more than 10,000 youth. For their employment.  – Additionally, the government was also working on pilot projects. For free public wifi at 30,000 locations in the state, in partnership with Google.
Source of facts: According to a World Bank report, "a 10 percentage point increase in fixed. Broadband penetration would increase GDP growth by. 1.38% in developing economies". – In the last 4.5 years (2014 to 2019), the Fiber Grid Project  has increased internet. Penetration by  5.7% in Andhra Pradesh, contributing to an increase of 0.08% of GDP of the state.