TBA Opinion
Will Telangana Congress win voters hearts with its 6 guarantees?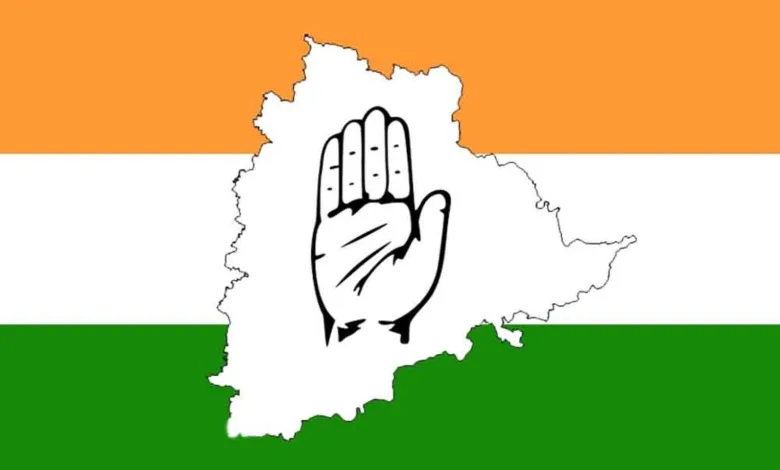 Congress party is one of the oldest and the most prominent political parties in India. It has a long history of struggle and sacrifice for the nation's freedom and development. However, in recent years, it has faced many challenges and setbacks in various states, including Telangana.
After a long and bitter agitation for a separate statehood from Andhra Pradesh, Telangana became a reality in 2014. The Congress party played a crucial role in the formation of Telangana, as it was the. Ruling party at the Centre and in Andhra Pradesh at that time. However, after the bifurcation, Congress party lost its ground in both the states, as the regional parties. TRS (Telangana Rashtra Samithi), Telugu Desam Party (TDP) and YSRCP (Yuvajana Sramika Rythu Congress Party) emerged as the dominant forces.
In the 2018 assembly elections, Congress party allied with TDP (Telugu Desam Party), CPI (Communist Party of India) and TJS (Telangana Jana Samithi) to form a grand alliance called Prajakutami (People's Front). However, this alliance failed to impress the voters, as TRS swept the polls with 88 seats out of 119, while Congress managed to win only 19 seats. TDP, CPI and TJS won 2, 0 and 0 seats respectively.
Since then, the Congress party has been struggling to revive its fortunes in Telangana. It has faced defections of its MLAs to TRS, internal disputes among its leaders, lack of coordination with its allies, and poor performance in the local body elections. It has also failed to counter the popularity and schemes of TRS chief and chief minister K. Chandrasekhar Rao (KCR), who has projected himself as a champion of Telangana's self-respect and development.
In order to regain its lost ground in Telangana, Congress party has recently announced six guarantees for the state if it comes to power in the next assembly elections. These guarantees are:
– Free electricity to all households up to 200 units per month.
– Financial assistance for farmers, tenant farmers & agriculture labourers.
– Rs 10 lakh health insurance coverage for every citizen
– A monthly pension for senior citizens, widows and disabled.
– Financial assistance for women & free travel in all TSRTC buses in the state.
– Free housing and allocation of plots for those who participated in Telangana struggle
These guarantees are aimed at attracting the voters from various sections of society, especially the poor, farmers, women and youth. Congress party hopes that these guarantees will expose the failures and corruption. Of TRS government, and highlight its own vision and commitment for Telangana's welfare.
However, it remains to be seen how effective these guarantees will be in changing the political scenario in Telangana. Some of the challenges that Congress party faces are:
The credibility gap: Many voters may not trust Congress party's promises, as they may feel that it is making unrealistic and populist announcements to woo them. They may also recall how the Congress party failed to fulfill its promise of granting special status to Andhra Pradesh after bifurcation.
The leadership vacuum: Despite the presence of Revanth Reddy, who is a strong and charismatic leader in Telangana who can match KCR's appeal and influence, the internal squabbles are louder than the leadership in the party. The party also suffers from factionalism and infighting among its senior leaders.
The organizational weakness: Congress party's organizational structure and network in Telangana is weak and fragmented. It has not been able to mobilize its grassroots workers and supporters effectively. It has also not been able to reach out to the new voters, especially the youth, who may not have any emotional attachment or loyalty to the party.
The media disadvantage: Congress party does not have a favorable media coverage in Telangana, as most of the mainstream media outlets are either owned or influenced by TRS or its allies. The party also lacks a strong social media presence and strategy to counter the propaganda and misinformation of TRS and its supporters.
Therefore, the Congress party has a tough task ahead of it to make a comeback in Telangana. It will have to work hard to convince the voters that it can deliver on its guarantees, and that it can offer a better alternative to TRS. It will also have to overcome its own internal problems and present a united and coherent face to the public.
Telangana Congress will have to build a strong image and mobilize the civil society. And social movements to support its cause. It will have to communicate its message and agenda clearly and convincingly. To the masses, and counter the negative narrative of TRS. Only then, it can hope to see a change in its position in Telangana. After Karnataka win, the party seems optimistic about its chances in the state as. TRS also has a considerable amount of anti-incumbency building up against it.