TBA Opinion
Does Chandrababu Naidu s arrest impact Telangana Elections?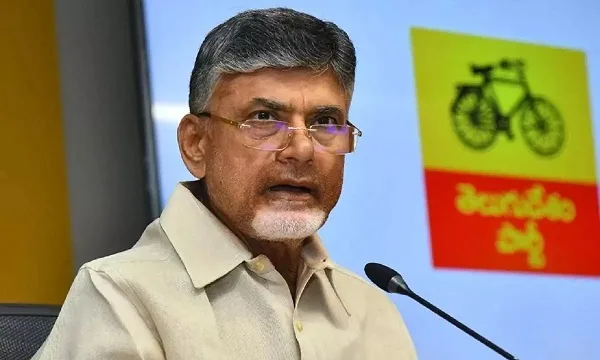 Telugu Desam party leader N. Chandrababu Naidu has been arrested and it has been over 40 days that the clearly charges against him in the alleged Skilled Development Case haven't been framed yet. Also, the arguments are being heard in the Supreme Court.
In these 40 days, what happened in the Telugu States? Chandrababu Naidu was arrested on September 10th, following which the Andhra Pradesh witnessed protests, illegal detention of TDP leaders and protests in Hyderabad also by people who support CBN as the one of the people who created Cyberabad and laid the foundation for IT Sector's tremendous growth in Telugu States, especially Hyderabad.
While KTR openly criticized protests against Chandrababu Naidu's arrest in Hyderabad and also made some statements that ticked off a lot of IT professionals who came in support of Chandrababu Naidu, it has also hurt the sentiments of many Seemandhra natives who belong to Hyderabad.
While KTR tried to do damage control later, it was also too late because whether people. Agree to it or not, Chandrababu Naidu is the reason for Hyderabad's foundation in IT growth. And no one can take away that from his achievements. KTR's statements and TRS' continuous anti-Seemandhra jibes ever since the formation of Telangana may actually affect the party in some seats across Telangana.
Telangana has nearly 20-30 lakh people from the Kamma community apart from many other pro-Chandrababu Seemandhra people, who belong to Hyderabad. That is nearly a significant portion of Telangana's population of the total 4 crore people in the state.
Following Telangana's formation, TRS Chief as well as KTR sidelined. The Kamma business community & focussed mainly on giving importance to the businessman and industrialists who belonged to the Reddy community. This factor also could work against the TRS as the Kammas are a politically strong community even now….in certain constituencies of Telangana.
While KCR ensures that he reverse polarises Telangana voters everytime towards elections and. Rakes up anti-Andhra sentiment against Chandrababu Naidu, this time, he may not have that chance. As there could be nothing but sympathy as a backlash. 
Also, it is a known fact that the TRS is a friendly ally of the YSRCP, which is currently responsible for Chandrababu Naidu's arrest and vendetta politics in Andhra Pradesh. This KCR-Jagan bonhomie also may push Seemandhra voters against TRS.
Meanwhile, the C-Voter pre-poll Survey indicates, Congress may win in MP, Chhattisgarh, Rajasthan & Telangana. Let's look at what the survey indicates about Telangana – the party is projected to win 48-60 seats out of the total 119 seats. BRS is predicted to get 43 to 55 seats, while BJP has fallen 5 to 11 seats. With such a close fight between BRS and Congress, it is clear that Congress has established itself as the strongest alternative to BRS.
What could also work against the TRS this time is a stronger influence. Of the Congress party under its Chief Revanth Reddy. With TDP already establishing a positive rapport in the 2019 elections. With the Congress party, the Telugu Desam (depending on the seats Congress wins. In Telangana Assembly Elections) may go forward for a tie-up with Telangana Congress. 
Additionally, with BJP-BRS secret understanding becoming public and Telangana BJP witnessing. Major changes in leadership when Bandi Sanjay was relegated and Kishan Reddy. Was made Telangana BJP chief, the election spirit within the Telangana BJP cadre faded. And, with Andhra BJP almost remaining silent on Chandrababu's arrest along with the BJP High Command. At the Centre, it has already eroded Andhra voters' trust in the BJP in AP. 
So, Chandrababu Naidu's arrest may have a significant impact on Telangana Assembly elections which are taking place on November 30th. While politically, the arrest looks like a great personal achievement for Chandrababu's opponent Y.S. Jagan, it could have national repercussions on many regional parties across India have voiced their opinions against the manner of TDP Chief's arrest. And, this could impact BJP's alliances in states that are going to elections – MP, Chhattisgarh, Rajasthan & Telangana.
Also, this could actually be hitting the BJP High Command's chances in Lok Sabha elections too. Therefore, while YSRCP seems to be finding reasons to support the arrest and justify it, it could. Actually be a counter-productive move for all the parties and come back to bite Jagan eventually!