TBA Opinion
Telangana Elections 2023: This is BJP's plan behind driving caste-based agenda for Telangana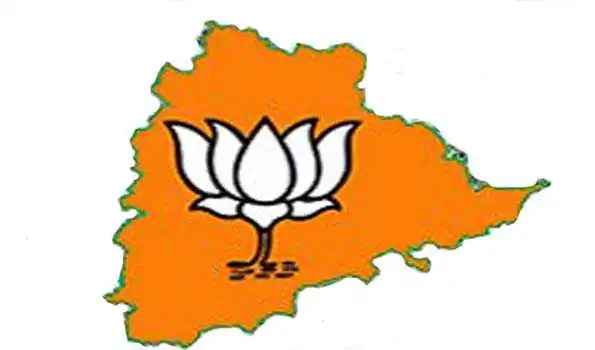 Hinduism, Hindutva, Hindu-Muslim difference, India-Pakistan conflict and many such divisive and religious problems are something the Bharatiya Janata Party (BJP) lives on. In fact, its religious propaganda is something that the saffron party breathes on and also propagates at a mass scale.
But, down South, with elections around the corner in the Telugu states, the BJP's script seems to have completely changed to cater to this belt. How? The saffron party had recently held a BC Public Meeting in Hyderabad in presence of Prime Minister Narendra Modi and Jana Sena Party Chief, Pawan Kalyan, as a special invitee since both the parties are in alliance in Telangana.
On the other hand, driven by MRPS head Manda Krishna Madiga, who has been fighting for SCs and their rights, was compelled to pull off an SC public meeting in Hyderabad just recently for which the Prime Minister again made his presence and spoke about SC and their rights as well as heard their demands.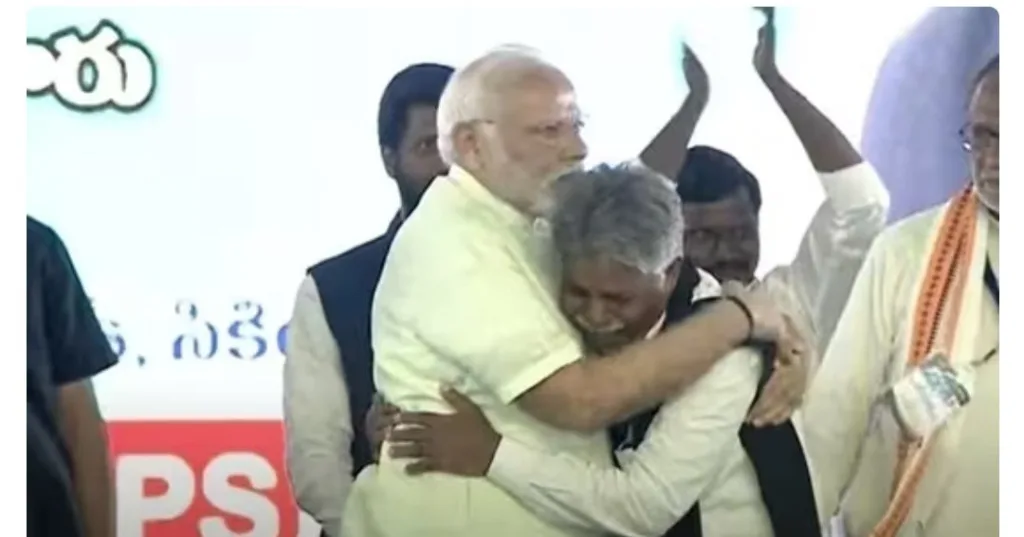 If one has a glance at Telangana's population and the caste segmentation, nearly over 55% of its population comprises those belonging to the BC community while the population of SCs is also high. Let's try to understand the BCs in detail. There are five prominent and numerically significant groups among BCs which are: Gouds, Mudiraj, Yadav, Munnurkapu, and Padamashali. Additionally, the category of Most Backward Castes includes notable communities such as Viswabrahmins, Nayee Brahmin, Rajaka, Kummari, and Kamari, among others. Moving on to the Scheduled Castes, this encompasses the likes of Mala, Madiga, and various other marginalized castes. As for the Scheduled Tribes, it incorporates Lambada and indigenous communities like Gond, Koya, and Chenchu.
Given this segmentation and population data, the BJP is now moving its strategy to sheer numbers in terms of vote bank, without overly relying on the religious agenda it usually drives. Also, this time, there's not much hue and cry about the MIM in Hyderabad, which is a Muslim-led party. Therefore, just by taking the data into consideration, BCs, SCs, STs and Minorities make up for 85% of Telangana's population which is what the BJP is primarily targeting.
Additionally, Etela Rajender, who stepped down from KCR's cabinet and secured a triumph in the Huzurabad by-election under the BJP banner, hails from the notably populous Mudiraj community. Meanwhile, the RSS and its affiliated organizations are earnestly engaging at the grassroots level, rallying diverse Most Backward Castes (MBC) and denotified Tribes around their unique issues and concerns.
So, why is BJP going the caste politics route? As a counter strategy to Telangana CM K. Chandrasekhar Rao's (KCR efforts where he has been advocating for an extension of reservation categories, covering SCs, STs, OBCs, and minorities, BJP is doing the groundwork around castes. Back in 2017, KCR successfully steered through legislation aimed at augmenting reservations for STs and minorities to 10 percent and 12 percent, respectively.
This move resulted in an overall increase in reserved seats, bringing the total to 62 percent. Despite the Bill being forwarded to the Centre, its implementation remains pending. At present, the state allocates 15% of reservations for SCs, 6 percent for STs, 25 percent for OBCs, and 4 percent for minorities. It is noteworthy that OBC reservations in local bodies have already undergone a reduction from 33 percent to 23 percent.
Now, any endeavor to expand reservations within these categories beyond the 50% cap may invite legal scrutiny. Consequently, the state finds itself on the precipice of a substantial legal challenge, and the fervor surrounding the reservations debate is anticipated to wield considerable influence in the impending assembly elections.
In navigating the delicate balance between social inclusion and legal constraints, all the parties in Telangana must tread cautiously to uphold both principles. The outcome of this legal test will undoubtedly shape the trajectory of social welfare policies, impacting the lives of diverse communities.
As Telangana stands at this crucial juncture ahead of the assembly elections, the resolution of this legal conundrum will not only define the future of reservations but also leave an indelible mark on the state's commitment to justice and equitable representation as well as decide the future of BRS, Congress and the BJP.