TBA Opinion
How the BJP could ve used Chandrababu Naidu cleverly for NDA & G20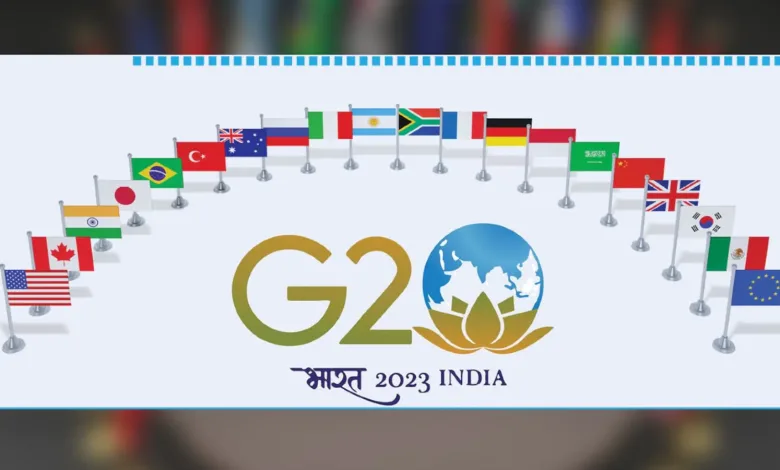 Younger generations or new voters may not be very well aware of the fact that Andhra Pradesh former Chief Minister & TDP Chief was the Convener of National Democratic Alliance (NDA) under Atal Bihari Vajpayee's Prime Ministership. So, how could he have been helpful to improve Prime Minister Narendra Modi's image and India's reputation as an emerging superpower at the G20? Let's try and understand the basics, first. 
As a prominent political leader from the South of India, Chandrababu Naidu, who was popularly known as Tech-savvy CM, has played a crucial role in national and international ties for India's growth right from the 1990s. His influence on national politics, particularly in advocating for regional interests and federalism, remains significant.
Let's look at some key achievements:
Pioneering Economic Reforms in Andhra Pradesh: Chandrababu Naidu is often credited with initiating economic reforms in Andhra Pradesh during his tenure as Chief Minister. His government implemented several pro-business policies that aimed to attract investments, streamline government processes, and promote industrial growth. The state's transformation into a technology hub, particularly Hyderabad, can be attributed to his leadership.
2. Information Technology and ITeS Boom: Naidu's vision of making Andhra Pradesh an IT and IT-enabled services (ITES) hub paid off tremendously. As a live example today, Hyderabad is a standing example of how his vision of it emerged as a major IT destination, home to several multinational tech companies and software parks. This IT boom not only boosted the state's economy but also contributed significantly to India's growth in the technology sector.
3. Infrastructure Development: His administration focused on developing world-class infrastructure, including highways, airports, and industrial parks. The development of the HITEC City in Hyderabad showcased his commitment to creating a conducive environment for technology companies. The Golden Quadrilateral project at the national level was his brainchild which helped in interconnecting states through outer ring roads and better trade routes.
Similar projects across the South of India were initiated. The 158-km Telangana's Outer Ring Road (which is his brainchild) continues to be the largest ring road in the country. With meticulous planning in terms of connectivity and infrastructure development, even today. The regional ring road of Telangana, which is an extension of. Hyderabad's outer ring road, will be constructed in 330 km (under construction).
4. Advocacy for E-Governance: Chandrababu Naidu was an early advocate of e-Governance in India. He introduced innovative technology-driven solutions to improve transparency and efficiency in government processes. This laid the groundwork for digital governance models that are now being adopted across the country.
5. Role in National Politics: Naidu has been a significant player in national politics, particularly as a leader of regional parties. He served as the Chief Minister of Andhra Pradesh multiple times and. Also played a crucial role in national coalition politics. His Telugu Desam Party (TDP) was part of the NDA (National Democratic Alliance) government. At the Centre during Atal Bihari Vajpayee's tenure as Prime Minister. This camaraderie between Vajpayee & Naidu helped the country introduce Telecom Reforms, National IT Policy, Open Skies Policy and many such transformative policies for India, which opened up India as an investment hub for the world.
6. Advocacy for Federalism: Naidu has consistently advocated for greater autonomy and financial resources for states. His efforts to promote federalism have resonated with many regional leaders and have been crucial in discussions related to the distribution of central funds and resources among states.
7. Paradiplomacy – International Outreach: Chandrababu Naidu actively engaged in international diplomacy to attract foreign investments to Andhra Pradesh. His efforts in this regard helped the state and India establish strong economic ties with South Asian Countries such as Malaysia, Singapore, South Korea, China and also with countries such as the United States, UK and Japan, contributing to India's global economic integration.
8. Agricultural Reforms: In addition to his focus on industrialization, Naidu also initiated agricultural reforms aimed at improving farm productivity and livelihoods in rural areas. His efforts included the introduction of innovative farming practices and irrigation projects. He also came up with ideas of creative agriculture hubs and agro-processing centres, based on a regions local crops and the agri products that can bring in revenue for farmers from those regions.
9. Education and Healthcare Initiatives: He focussed heavily on education and healthcare, striving to improve the human development indicators of the state.
10. Championing Sustainable Development: Naidu emphasized sustainable development and environmental conservation through his famous programme called "Janmabhoomi" (rechiristined by NDA2 as Swacch Bharat) which became increasingly important as urbanization and industrialization accelerated in Andhra Pradesh.
It's important to note that political opinions about Chandrababu Naidu and his contributions vary, and. His political fortunes have also seen ups and downs. Nevertheless, there is no denying that his leadership had a profound impact on the development. Of Andhra Pradesh and played a role in India's growth story, especially. In the fields of technology, foreign direct investment (FDI in India) and economic reforms.
With such strengths of Naidu, the BJP NDA could've used Naidu as one of its key leaders at G20. As he has close business relationships with Tech tycoons like Bill Gates, Cisco head and other world leaders. With his experience of being a keynote speaker at the World Economic Forum and. Also his international speaking opportunities at the UN and the World Bank.
If not for the political vendetta, Modi and Co could've also cleverly used his national connections politically. For the upcoming Loksabha elections in gathering consensus among political allies from different region as Chandrababu Naidu. Is known for bringing people together onto a single platform for India. As Naidu's political friends like Mamata Banerjee, Sharad Pawar, The Badals, Choutalas, The Paswan Family and. Several others have great respect for him, they could've been brought onto NDA-2's side, if BJP really wanted to stay in power for long.
On the other hand, it could've kept Chandrababu Naidu happy by fulfilling bifurcation promises. For Andhra Pradesh as it could've used this as a bargaining chip with the TDP. Also because TDP needs the NDA, Modi & Co could've gained from Chandrababu's hardworking nature. While it could've created a win-win for the BJP NDA at Centre and global level and also for Naidu at the state level.
Alas! The arrest of a tall leader such as Chandrababu Naidu is what is making people rally around him. But, should we really come to this stage that we talk about our great leaders. Only when they fall and fall prey to the system? Think about it, as a common citizen of this country!