TBA Opinion
For a Better Andhra? TDP will contest with Jana Sena in 2024 Assembly Elections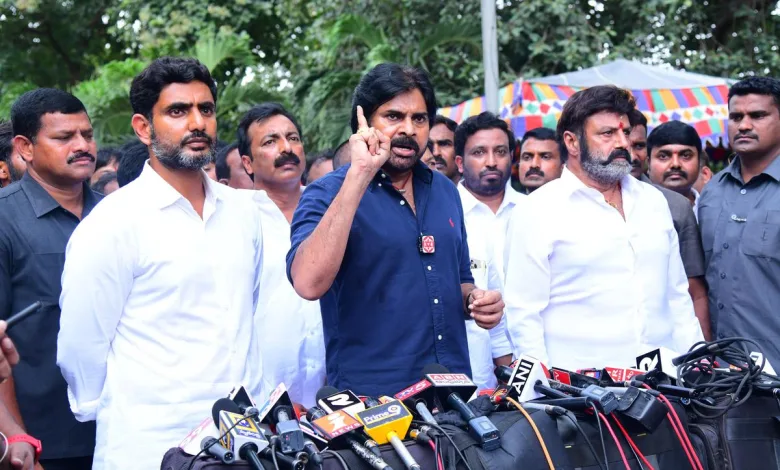 Assembly Elections In a twist of fate, TDP Chief N. Chandrababu Naidu was arrested in an alleged Skill Development Scam by the AP CID Police last weekend. However, with his name not even in FIR nor any solid evidence, the Police took an extrajudicious step of arresting the former Chief Minister of Andhra Pradesh and putting him in Rajahmundry Central Jail. 
What has followed has raised a lot of questions from citizens on the misuse of government institutions, the lack of CM in Andhra Pradesh and his "mysterious UK tour", the Central government's apathy and lack of response due to the G20 Summit and BJP's utter silence over this.
While the details of the case can be kept aside, this illegal arrest as alleged by the TDP has also. Moved Jana Sena Party leader Pawan Kalyan and turncoat bureaucrats who came in support of Chandrababu and the manner in which he was arrested. While Pawan Kalyan protested and was stopped by AP police, TDP leaders were put under house arrest.
Interestingly, ever since Chandrababu's arrest, many political parties from across India. Have responded, condemning the manner of his arrest as he is a VIP with Z+ category security and. Therefore, the AP Police needs to follow certain protocols before arresting a person of such stature. Akali Dal, Samajwadi Party, Film actor Rajanikanth, former Karnataka CM Deve Gowda and many others have come out in support of Chandrababu Naidu.
As a consequence, Jana Sena Party chief and actor Pawan Kalyan met with Chandrababu Naidu today. At Rajahmundry Central Jail and declared that the Telugu Desam Party and Jana Sena will contest the Assembly elections in 2024 together. While this alliance came as a surprise to many, it is a shock to the ruling YSR Congress Party. Which has expected that people may not respond to his arrest.
Well, politically, the TDP-JSP alliance will create an agenda. For development while the YSRCP will be portrayed as a template for destruction. However, the party that is at a major loss here is the BJP. Why?
First, it did not respond to the illegal arrest nor did it put out a statement on the misuse of government institutions. Second, it lost Pawan Kalyan and Jana Sena support due to lack of response to the state's political developments. Third, its apathy is also evident for the people of AP who have seen how the party has cleverly kept away. From this current developments and also never responds to AP's bifurcation promises.
All this and more is indicative of what's to come in Andhra Pradesh. The tides may be turning and the change could be coming soon. Now, it is left to the voters of AP to decide their fate. Is it do or die? The 2024 Assembly Election Result will have the answers!