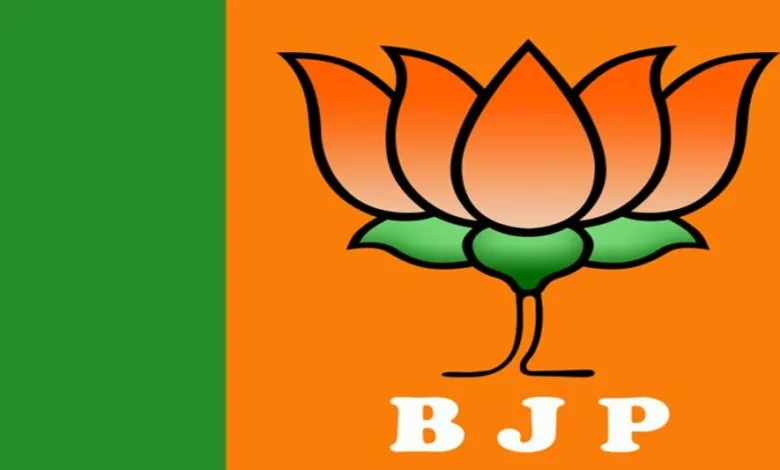 Mandal-level politics in India plays a crucial role in representation of different communities and it has been significant to India's legislative representation ever since its inception. But, what is it? Mandal politics refers to the political mobilization of the Other Backward Classes (OBCs) in India, who constituted about 52% of the population according to the Mandal Commission report of 1980.
The Mandal Commission was set up by the Janata Party government in 1979 to identify socially. And educationally backward classes of India and to recommend measures. For their upliftment, including reservations in government jobs and educational institutions. 
The Mandal Commission report then sparked a nationwide agitation. By the upper castes, who opposed the 27% quota for the OBCs, and. Was challenged in the Supreme Court in the Indira Sawhney case. The court upheld the validity of the report but imposed a 50% ceiling on reservations and excluded the "creamy layer" of OBCs from its benefits.
Landmark Judgement: OBCs find their voice
The Mandal Commission was seen as a landmark in the history of social justice and empowerment of the backward classes in India. It also gave rise to a new wave of political parties and leaders who championed the cause of the OBCs, such as the Janata Dal, Samajwadi Party, Rashtriya Janata Dal, Bahujan Samaj Party, etc. These parties formed alliances with other regional and national parties and played a crucial role in shaping the coalition politics of India in the 1990s and 2000s.
However, since Narendra Modi became the Prime Minister of India in 2014, leading the BJP. To two consecutive landslide victories in 2014 and 2019, there has been a noticeable decline. In the relevance and influence of mandal-level politics. Despite Modi himself belonging to an OBC community, he has not projected himself as an OBC leader or used his caste identity as a political tool. Instead, he has appealed to a broader cross-section of voters. On the basis of his development agenda, nationalist rhetoric, charismatic personality and anti-corruption image. Given that BJP has appealed to the Brahmin community and its practices historically, Modi enjoys. A huge following even among the Brahmin (and the upper castes).
He has also successfully co-opted some of the OBC leaders and parties. Into his fold earlier, such as Nitish Kumar in Bihar, Ram Vilas Paswan in Bihar (until his death in 2020), Naveen Patnaik in Odisha, etc. He has also tried to woo some of the subaltern castes. Within the OBC category, such as the MBCs (Most Backward Classes) and EBCs (Extremely Backward Classes), by creating new schemes and commissions for them.
Side-tracking OBCs & Mandal Politics
The BJP and Modi's dominance in the last 9 years, has posed a challenge to the traditional. OBC parties and leaders, who have been losing ground in their respective states and regions. For instance, Lalu Prasad Yadav's RJD has been out of power in Bihar since 2005, Mulayam Singh Yadav's SP has been out of power in Uttar Pradesh since 2017, Mayawati's BSP has been reduced to a marginal player in Uttar Pradesh and other states, etc. These parties have also failed to expand their base beyond their core caste constituencies. Or to adapt to the changing aspirations and expectations of the younger generation of OBC voters.
The BJP and Modi's era has also affected the representation of the OBCs at lower levels of legislature and true voices. According to a study by Trivedi Centre for Political Data (TCPD), there has been a decline in the number of. OBC MPs elected to Lok Sabha from 165 in 2009 to 159 in 2014 and 153 in 2019. The study also found that there has been an increase in the number. Of upper caste MPs from 124 in 2009 to 139 in 2014 and 168 in 2019. The BJP itself has fielded more upper caste candidates than OBC candidates in both 2014 and 2019 elections. Moreover, there has been a lack of vocal articulation of OBC issues and demands by the OBC MPs or ministers in Modi's cabinet. 
For instance, there has been no serious debate or discussion on the implementation. Of sub-categorisation of OBC reservations or on the extension of OBC reservations to private sector or judiciary.
The popular governance of Modi as PM has also raised concerns about its impact on India's cooperative federalism. Cooperative federalism refers to a system where both the Centre and states work together harmoniously for national development and welfare. However, political experts argue that Modi's centralised style of governance and. Decision-making has undermined the autonomy and authority of state governments, especially those ruled by opposition parties. Further, the Modi government has also shown a significant discrimination against. The South and Eastern regions which contributed nearly 50% to India's GDP.
Discrimination & Undermining Govt Institutions
They have cited examples such as GST (Goods and Services Tax), demonetisation, CAA (Citizenship Amendment Act), farm laws, etc. as instances where. The Centre has imposed its policies on the states without adequate consultation or consensus. They have also accused the Centre of using agencies such as CBI (Central Bureau of Investigation), ED (Enforcement Directorate), NIA (National Investigation Agency), etc. to harass and intimidate the opposition leaders and parties.
In conclusion, the BJP and Modi's era as PM of India has diminished the importance of mandal-level politics. In India by reducing its electoral appeal, representation, voice and influence. It has also posed a threat to the federal structure and spirit of India. By centralizing power and undermining state governments. This could have serious implications for the social justice and democratic diversity of India in the long run.