News
Skill Development Corporation scam: CID begins questioning Chandrababu Naidu in Rajahmundry Jail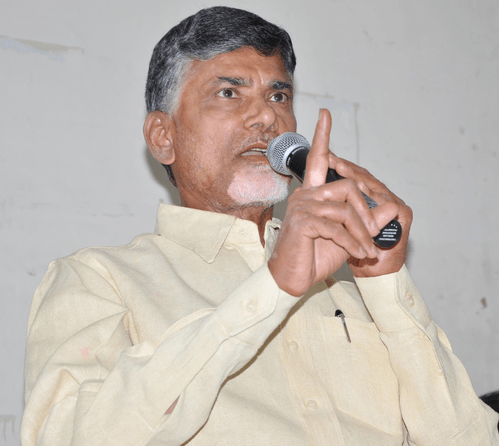 The Crime Investigation Department (CID) on Saturday began questioning former chief minister N. Chandrababu Naidu in the Skill Development Corporation scam case.
The CID officials began the interrogation in Rajahmundry Central Prison where Naidu is currently lodged.
A team of 12 CID officials reached the jail after 9.30 a.m.
Before the commencement of the question, Naidu was medically examined.
The questioning was on in the conference hall in the presence of Naidu's lawyer D. Srinivas.
Vijayawada ACB Court had Friday granted CID two-day custody of Naidu.
The probe agency has been allowed to question Naidu from 9.30 a.m. to 5 p.m. in the presence of Naidu's lawyer with a lunch break for one hour. The court directed that photographs and videos of the questioning should not be released.
The CID had sought the custody of Telugu Desam Party (TDP) chief for five days but the court allowed the custody only for two days.
The judge directed that after the end of the two-day custody, Naidu should be produced before the court through video-conference.
Andhra Pradesh High Court had Friday dismissed Naidu's petition to quash the FIR registered against him and to set aside his judicial remand.
The ACB Court on Friday extended his judicial custody till September 24.
Naidu was arrested in the case by the CID in Nandyal on September 9. The next day, ACB Court in Vijayawada sent him to judicial custody for 14 days.
The case relates to the establishment of clusters of Centers of Excellence (CoEs) in the state of Andhra Pradesh, with a total estimated project value of Rs 3300 crore when Naidu was the chief minister.
The CID claimed that the alleged fraud has caused a huge loss of Rs 371 crore to the state government. The agency claimed that an advance of Rs 371 crore, representing the entire 10 per cent commitment by the government for the project, was released before any expenditure by the private entities.
According to the CID, most of the money released by the government as advance was diverted. To shell companies through fake invoices, with no actual delivery. Or sale of the items mentioned in the invoices, CID officials said.
The CID mentioned in its remand report that the total amount spent. By private entities on six skill development clusters is sourced exclusively from funds advanced by the state government. And the Andhra Pradesh Skill Development Centre, totalling Rs 371 crore.