News
Coastal & port connectivity play key role in nation's eco growth: Gadkari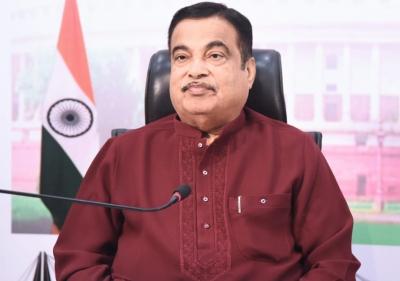 Union Minister for Road Transport and Highways Nitin Gadkari said on Monday that coastal and port connectivity infrastructure play a pivotal role in a nation's economic growth.
In Kerala, a four-lane National Highway (NH) has been developed at a total cost of Rs 571 crore to connect ICTT(International Container Transhipment Terminal)Vallarpadam with Kalamassery, the minister said in a series of tweets.
The project involved the construction of a port connectivity highway, stretching 8.721 km through the backwaters of the Arabian Sea at Cochin, on reclaimed land. He said this highway links the North-South Corridor for freight movement to Cochin Port, thereby facilitating the transportation of goods.
Furthermore, this highway enhances the mobility of eight seashore villages and has significantly contributed to the socio-economic development of the region, he added.
"Under the leadership of Prime Minister Narendra Modi our unwavering commitment is to deliver time-bound, cost-effective, high-quality, and sustainable road infrastructure that serves the needs of our citizens," he stated.
Talking about another project, in a series of tweets, Gadkari has said in Nagaland we are undertaking a significant infrastructure development project, the construction of a 14.71-kilometer-long four-lane highway from Dimapur to Kohima (Package-II). He said the total cost of the project is estimated at Rs 339.55 crore.
He said the primary objective of this project is to improve the connectivity between the capital city and other major commercial centers in the state, thereby enabling faster movement of people and goods for growth and prosperity.