News
Fire breaks out at Amara Raja plant in Andhra Pradesh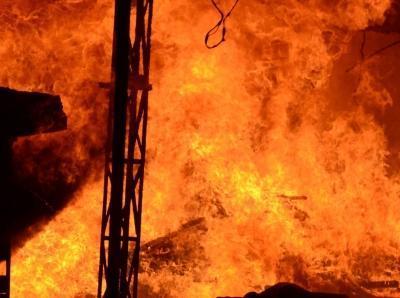 A massive fire broke out in Amara Raja Battery factory in Andhra Pradesh's Chittoor district on Monday evening, officials said.
There were no immediate reports of any casualties. Nearly 250 workers were at the plant at the time of the fire and all have been reportedly evacuated safely.
Four fire tenders were rushed to the plant to douse the fire. Huge flames with smoke were seen coming out of the plant.
The incident occurred at Amara Raja Battery plant in Yadamari mandal. Short circuit is suspected to have caused the fire.
Police and revenue officials rushed to the spot and launched an investigation.