News
Happy Birthday CBN: The Better Andhra's Tribute to Chandrababu Naidu on turning 73 years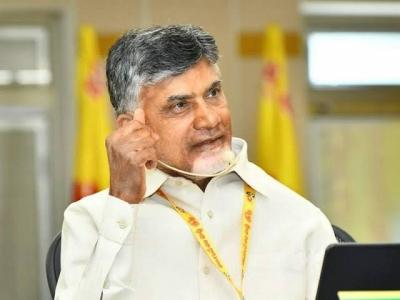 It is an incredible evolution over the last 40+ years. People love to watch their favourite personalities evolve over time. Nara Chandrababu Naidu, TDP President and former Chief Minister of Andhra Pradesh is a disrupter of sorts. He came at a time when politicians were seen as old-fashioned ppl with no interest in public service.
He became the writer of his own story. He began as a leaf in the wind, later evolved into a confident, directed, controlled person with dignity, authority & autonomy. To go out and do all those things, made Chandrababu Naidu a powerhouse who wouldn't be forgotten.
He has a "once-in-a-generation mind." His vision encapsulates the future of public policy that is driven by technology, demography & the need to save our planet's diminishing resources.
From "Gates Notes" by Microsoft Founder Bill Gates: "His great strength lies not only in predicting the future but also in learning from the past. There's great value in that — You can't see what's coming next if you don't understand what's come before. Nobody sees the big picture with as wide an aperture as Naidu."
At a time when traditional democratic politics is losing control of events, he has shown the way to present data meaningfully and create a meaningful vision of the present and future. A strong believer in the saying: "The past isn't the only thing you can be proud of. The future too, makes that happen."
On the other hand, Chandrababu Naidu was one of the only leaders who took the risk of pitching South Asian countries' development models to his people, to become India's Glocal Leader.
Finally, a boy from a farming family, he set up the Karshaka Parishad for farmers' welfare and envisioned drought-proofing Andhra Pradesh, especially the drought-hit Rayalaseema region through river linking projects. He didn't just influence the world but changed how we should look at development in our country. A generation of leaders today have adapted his ideas for India.
The Better Andhra pays its respects and wishes Chandrababu Naidu for being an incredible leader who earned his respect through sheer hardwork and determination.
We salute his efforts in changing the lives of millions of Telugu people who continue to reap the fruits of his development ideas for Andhra Pradesh and India.