News
Narrow escape for passengers as Godavari Express derails near Hyderabad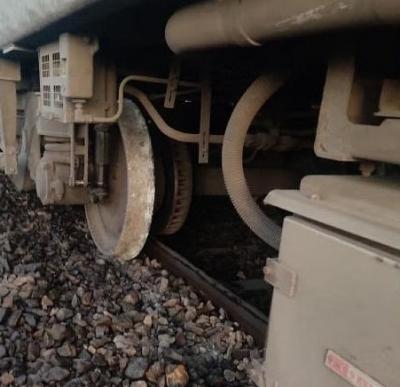 A major train disaster was averted when six coaches of Visakhapatnam – Secunderabad Godavari Express got derailed between Bibinagar and Ghatkesar near Hyderabad on Wednesday.
There were no casualties or injuries, railway officials said.
S1 to S4, GS and SLR coaches of train number 12727 derailed near NFC Nagar under the limits of Ghatkesar Railway Station in Medchal Malkajgiri district.
The derailment sent panic among passengers. However, with the incident not resulting in any casualties, everyone heaved a sigh of relief.
The train was moving at a low speed which is believed to have averted a major disaster.
Passengers are being cleared by the same train by detaching the derailed coaches.
The South Central Railway opened a helpline. The number is 040 27786666.
The train, which had left Visakhapatnam at 17.20 hours on Tuesday was scheduled to reach Secunderabad at 05.10 hours.
The derailment has hit the movement of trains between Kazipet and Secunderabad. The railway authorities were engaged in restoring the track.