News
PM to Chair Meeting to Review situation of Indians stuck in Sudan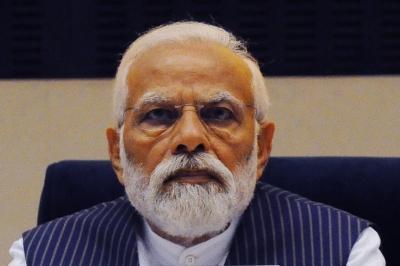 Prime Minister Narendra Modi will chair a high-level meeting on Friday to review the situation of Indians stranded in violence-hit Sudan, sources said.
In view of the prevailing situation in Sudan, the Ministry of External Affairs of India is constantly making efforts at various levels to ensure the safety of Indians stuck there.
According to sources, the Prime Minister will review the situation in Sudan and all the steps being taken to ensure the safety of Indians in this high-level meeting.
Actually, India is ready to evacuate its citizens from Sudan safely, but a decision about this will be taken only after looking at the local situation and talking to the stranded Indians there.
As many as 31 Indian nationals belonging to Karnataka are currently stuck in Sudan.
On April 15, Sudan woke up to explosions and gunfire after the culmination of a weeks-long power struggle between two generals who seized power in the country following a military coup in 2021.
The two generals – Abdel Fattah al-Burhan who is the chief of Sudan's army and Mohamed Hamdan Daglo, commander of the paramilitary Rapid Support Forces (RSF) – are former allies.
The two joined forces and worked together to topple former Sudan President Omar al-Bashir in 2019 and were instrumental in the 2021 military coup.
However, negotiations to integrate RSF into Sudan's military as part of plans to restore civilian rule in the country turned hostile when questions arose on who would command whom in the new regime.