News
Seven killed in SUV-truck collision in Andhra's Kadapa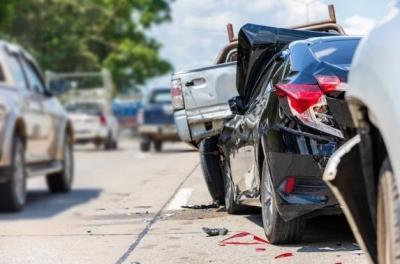 Seven killed in SUV others injured when an SUV in which they were travelling collided with a truck in Andhra Pradesh's YSR Kadapa district on Monday.
According to police, Seven killed in SUV the collision occurred on Kadapa-Tadipatri highway near Chitravati bridge in Kondapuram mandal early this morning. The victims were returning in a Toofan vehicle after paying obeisance at Sri Venkateswara temple at Tirupati.
The jeep collided head-on with a truck coming from the opposite direction.
While seven people died on the spot, eight others were injured.
Since the accident occurred in darkness, police had a tough time rescuing the victims. The injured were initially rushed to a hospital in Tadipatri and later shifted to Anantapur.
The deceased and injured hailed from Tadipatri in Anantapur district of Andhra Pradesh and Bellary in neighboring Karnataka. The victims included women and children.