News
'Siddaramaiah's name finalised for CM post', claims K'taka Cong women's wing chief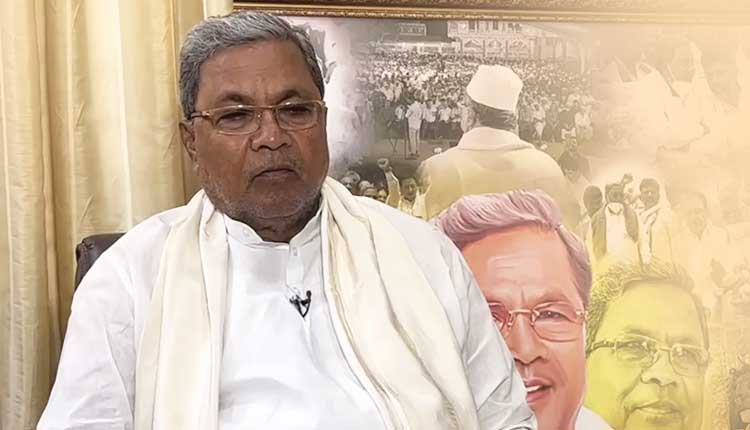 Karnataka Pradesh Congress Committee (KPCC) Women's Wing President Pushpa Amarnath claimed on Wednesday that 'Siddaramaiah's name has been finalised for the post of Chief Minister.
Talking to media here, Amarnath stated that it was confirmed that 'Siddaramaiah's name has been finalised for the post. It is going to be announced officially in a short time.
Siddaramaiah (born 3 August 1947), also referred to by his nickname Siddu, is an Indian politician. Who was the 22nd Chief Minister of Karnataka served from 13 May 2013 to 17 May 2018, being only the second person to hold that office for a full-term. He represents the Badami Assembly constituency since 2018, Varuna Assembly constituency from 2008 to 2018 and in 2023 and from Chamundeshwari Assembly constituency from 2004 to 2007, 1994 to 1999 and from 1983 to 1989 in the Karnataka Legislative Assembly. He belongs to Indian National Congress party and a member of Congress Working Committee. Siddaramaiah was a member of various Janata Parivar factions for several years.
"Rahul Gandhiji had spoken to Siddaramaiah. It is confirmed that he will become the CM. We have conveyed our wishes to Siddaramaiah," she said.
"Even Siddaramaiah is very happy. We don't know when the swearing-in ceremony will take place," she said. She claimed that she did not know anything about Shivakumar.
Meanwhile, a large number of fans and supporters of Siddaramaiah have gathered near his residence and distributed sweets to the public. The fans poured milk on the portrait of Siddaramaiah.
As a large number of people were gathering near the residence of Siddaramaiah. However the police department has deputed a platoon of Karnataka State Reserve Police (KSRP) to the place. More than 70 policemen have also been deputed to monitor and control the crowd.