News
Virat, Anushka visit Mahakaleshwar Temple in Ujjain, offer prayers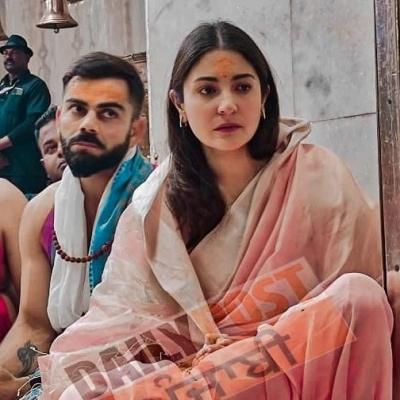 Former Indian skipper Virat Kohli and actor-wife Anushka Sharma visited Mahakaleshwar Temple in Ujjain.
Kohli was in Indore to play the third Test match vs Australia that got over within the span of three days; the visitors won the third Test by nine wickets.
In a video that has been widely shared online, the couple can be seen sitting inside the temple along with other pilgrims.
Earlier this year, the duo also visited Rishikesh and Vrindavan with their daughter Vamika. While in Vrindavan, the family paid a visit to Baba Neem Karoli's ashram, in Rishikesh, they visited the Swami Dayanand Ji Maharaj's samadhi at Swami Dayanand Ashram.