Politics
Chandrababu Naidu's selfie challenge to Jagan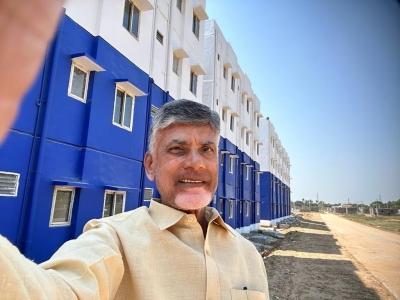 Telugu Desam Party (TDP) President N. Chandrababu Naidu on Friday threw a selfie challenge at Chief Minister Y.S. Jagan Mohan Reddy.
The former Chief Minister took to Twitter to post selfies taken in front of the houses for the poor built by his TDP government, and dared Jagan Mohan Reddy to post selfies of the houses built during four-year rule of YSR Congress Party (YSRCP).
Naidu posted selfies with the houses built by the Township Infrastructure Development Corporation (TIDCO) in Nellore.
"See Y S Jagan. These are thousands of TIDCO houses built for the poor in Nellore alone by our government. This is a living example of lakhs of TIDCO houses built in the state," tweeted Naidu.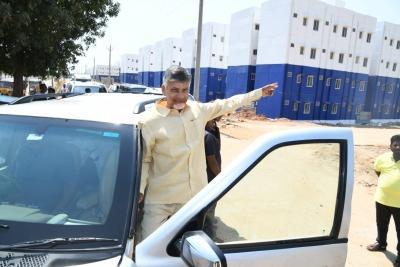 "How many houses have you built in these four years? Where are the houses you mentioned? Can you answer?" the TDP President asked the Chief Minister with a hashtag selfie challenge to Jagan.
Naidu's selfie challenge came close on the heels of his son and TDP General Secretary Nara Lokesh posting selfies with the projects built during the TDP's rule.
During his ongoing padyatra in Anantapur district, Lokesh posted several selfies with the projects and the development achieved during the TDP rule.
On March 30, Lokesh posted a selfie in front of the Kia car plant which was set up when the TDP was in power. "You can't even dream of bringing a company like this to Andhra Pradesh," Lokesh told Jagan.