Technology
Earth to have close encounter with small asteroid this week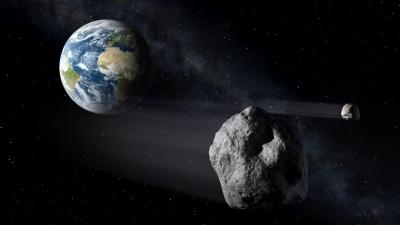 An asteroid, about the size of a box truck, will have a very close encounter with the Earth this week, NASA Systems has predicted.
The asteroid, called Asteroid 2023, is expected to fly over South America. During its flight, the asteroid is predicted to be only 2,200 miles above Earth's surface, making it the closest in recorded history, according to NASA.
However, the space agency said that there is no risk of the asteroid impacting Earth, and even if it did, the small asteroid, which is estimated to be 11.5 to 28 feet (3.5 to 8.5 metres) across, would disintegrate harmlessly in the atmosphere, with some of the larger debris potentially falling as small meteorites.
The asteroid was initially spotted by amateur astronomer Gennadiy Borisov on Saturday and reported to the Minor Planet Center (MPC).
NASA's Scout impact hazard assessment system was then used to analyse MPC's data and predict the near miss.
"Scout quickly ruled out 2023 BU as an impactor, but despite the very few observations, it was nonetheless able to predict that the asteroid would make an extraordinarily close approach with Earth," Davide Farnocchia, a navigation engineer at JPL who developed Scout, said in a statement.
"In fact, this is one of the closest approaches by a known near-Earth object ever recorded," he added.
Although this asteroid poses no threat to Earth, NASA has been focusing on building planetary defences against them.