Telangana
Explosives seized in Telangana in another plot to kill MLA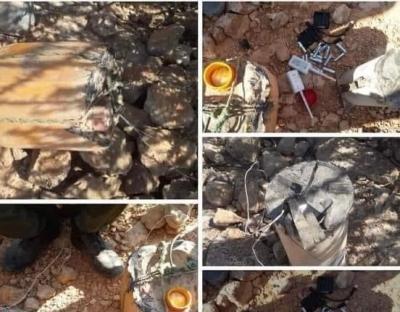 Police in Telangana's Nizamabad district seized explosive materials from a house in what is suspected to be another conspiracy to kill a legislator of the ruling Bharat Rashtra Samithi (BRS).
As many as 95 gelatin sticks and 10 detenoators were seized from the house of a woman Bonta Suguna, who was earlier arrested for plotting to murder A. Jeevan Reddy, the member of the Telangana Assembly from Armoor constituency in Nizamabad district.
The explosives were seized from Suguna's house at Kanteshwar Housing Board colony on the outskirts of Nizamabad town.
The Police arrested Suguna (41). P. Prasad Goud (43) has been named as second accused in the case. He is currently in jail in another case.
On August 8, 2022, Prasad Goud was arrested when he had barged into the house of the legislator in Hyderabad's Banjara Hills and allegedly pointed a gun at him.
On seeing the accused, Jeevan Reddy shouted to alert his staff and the accused fled from there.
He was later arrested by the police, who also seized a country-made gun, an air pistol and a button knife from him.
Four others, including Suguna, were later arrested for allegedly helping Prasad Goud to execute his plan to kill the MLA.
According to police, Prasad Goud bore a grudge against the Armoor MLA as he believed that he was responsible for the suspension of his wife as the sarpanch of Kalladi village in Makloor mandal.
Police investigations had revealed that Suguna informed Prasad that a country-made gun was available with Munna Kumar of Bihar for Rs 60,000. On Prasad's direction, she later transferred the amount to Munna Kumar.
The accused were later released on bail. Following reliable information that the accused were again plotting to murder the MLA, the police searched the house of Suguna and seized the explosives. She told police that Prasad Goud had sent gelatin sticks and detonators to her house on January 9.
According to police, Prasad Goud and Suguna wanted to take revenge on the MLA for sending them to jail.
Prasad Goud is currently in jail for attacking a person with a knife.