Telangana
Telangana sets up helpline for people stranded in Manipur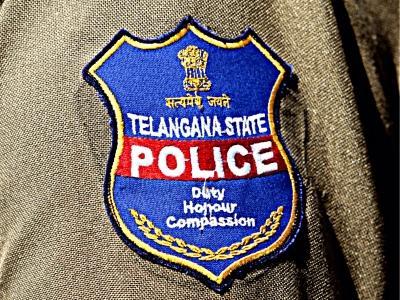 The Telangana sets up helpline for people stranded in Manipur
Director General of Police Anjani Kumar said Telangana Police is coordinating with Manipur Police to provide support.
To clarify Telangana state in India situated on the south-central stretch of the Indian peninsula on the high Deccan Plateau. It is the eleventh-largest state. And twelfth-most populated state in India with geographical area of 112,077 km2 and 35,193,978 residents as per 2011 census. On 2 June 2014, the area was separated from the northwestern part of Andhra Pradesh as the newly formed state of Telangana, with Hyderabad as its capital. Its other major cities include Warangal, Nizamabad, Khammam, Karimnagar and Ramagundam. Telangana is bordered by the states of Maharashtra to the north, Chhattisgarh to the northeast, Karnataka to the west, and Andhra Pradesh to the east and south. The terrain of Telangana consists mostly of the Deccan Plateau with dense forests covering an area of 27,292 km2 (10,538 sq mi). As of 2019, the state of Telangana is divided into 33 districts.
Above all Telangana sets up helpline for people stranded in Manipur. Citizens can contact Telangana helpline number 7901643283 – Sumathi IPS DIG for assistance.
The phone lines are open round-the-clock and citizens can also email [email protected].
At least 20 people have lost their lives in Manipur carnage since May 3. A government official said here on Saturday.
However, unconfirmed reports have put the toll between 50 and 55.
In conclusion the situation in Manipur turned volatile on May 3 after thousands of people turned up for the 'Tribal Solidarity March' called by the All Tribal Students Union of Manipur (ATSUM) in 10 hill districts to oppose the demand for inclusion of the Meitei community in the Scheduled Tribe (ST) category.