Business
Indian suppliers to help us export $10 bn worth goods from country by 2027: Walmart CEO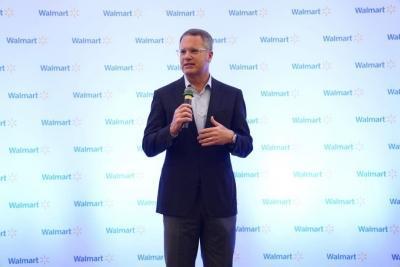 To clarify India's ecosystem of suppliers will help drive Walmart's goal of exporting goods worth $10 billion annually from the country by 2027, the company's President and CEO Doug McMillon said on Wednesday.
Addressing Indian suppliers and partners here, McMillon reinforced Walmart's continued commitment to India and to building an ecosystem of suppliers and partners, including small and medium enterprises.
He also reaffirmed Walmart's roadmap of strengthening partnerships with Indian communities, expanding opportunities for local businesses and fostering transformative and innovative solutions for retail from the country to the world.
"Walmart is committed to India and we are here for the long term. We are excited about the Indian suppliers and partners who make quality, affordable, and sustainable products for our customers. And members around the world," he said.
"We are proud that our business can support India's growth by creating jobs, strengthening communities. And accelerating India's progress as a manufacturing destination," McMillon added.
McMillon and Judith McKenna, President and CEO, Walmart International, met suppliers, merchants, grantees, artisans. And MSMEs across key India programmes and initiatives.
These included Walmart Sourcing, Walmart Vriddhi, Flipkart and Flipkart Samarth, PhonePe, Walmart Marketplace, Walmart Global Tech in India, and the Walmart Foundation.
"As a nation that's set to be one of the world's largest economies by 2030. We're excited to have the opportunity to serve as partners in India's economic development. Aligned with the country's ambitions," said McKenna.
The retail giant Walmart said last year that it was offering manufacturers and trading firms in India. To reach a growing market of more than 120 million US consumers each month.