Technology
Bharti Airtel creates 5G experience zones at its stores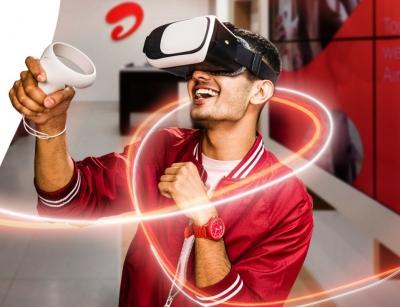 Bharti Airtel on Thursday announced that it has created 5G experience zones across all its retail stores in the country.
With these specially picked curated zones, Airtel will show consumers the power of 5G by showcasing its "blazing data speeds and emerging use cases like immersive virtual reality entertainment, cloud gaming and more", the company said in a statement.
"Airtel has taken the lead to simplify the new technology for customers and get them to experience the real difference of 5G."
Over 1,000 of such stores will have specially trained executives who will not just explain use cases but also respond to any queries customers might have about 5G along with the company's own offerings.
"Airtel was the first company to launch 5G services in the country and today its services are available across 20 states," it added.
The company is increasing its network in the country while introducing its services in a phased manner.
"
We heard from our customers about their curiosity and desire to experience the new technology, as the networks get rolled out. The Demo zones in our stores will provide first-hand experience of Airtel 5G Plus and the potential it holds to transform the lives of our customers," said Shashwat Sharma, Director of Consumer Business, Bharti Airtel.
Customers with 5G compatible smartphones can use the "high-speed" 5G Plus network at no extra cost until the rollout is more widespread since the current data plan works on 5G.
The services from Airtel will work with all 5G smartphones and will deliver the best voice experience on its network.
"In the last year, Airtel has demonstrated the power of 5G with a host of powerful use cases that will change the way customers lead their lives and do business," the company said.