Featured News
How Modi Govt is using Pegasus software to spy on 'some Indians'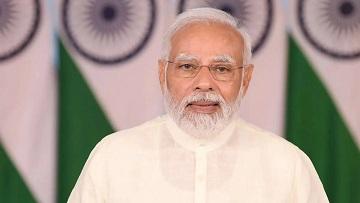 Telephone numbers of over 300 people, including those used by ministers, opposition leaders, journalists, the legal community, businessmen, government officials, scientists, rights activists and others figure in a "leaked list of potential targets for surveillance" and forensic tests were said to have "confirmed that some of them were successfully snooped upon by an unidentified agency using Pegasus software", The Wire, an independent news website, reported last night.
Members of the legal community, businessmen, government officials, scientists, activists and others are also on the list of over 300 verified Indian mobile telephone numbers, the reports said.
The numbers of those in the database include over 40 journalists, three major opposition figures, one constitutional authority, two serving ministers in the Narendra Modi government, current and former heads and officials of security organisations and scores of businesspersons.
Among the numbers is one that was registered in the name of a sitting Supreme Court judge, the website said, adding it was yet to verify if the judge was still using the number.
The data shows that most of the names were targeted between 2018 and 2019, in the run-up to the 2019 Lok Sabha general elections but there was not enough evidence to suggest all phones had been hacked.
The leaked telephone numbers included correspondents and writers from the Hindustan Times, The Hindu, India Today, Indian Express and Network18. Vijaita Singh, who works for The Hindu's national bureau, also figures in the list, which includes journalists like Shishir Gupta, Siddharth Vardarajan, M.K. Venu, Sushant Singh, Rohini Singh, Muzamil Jaleel, Ritika Chopra and Swati Chaturvedi.
The spyware Pegasus is apparently sold to governments around the world by NSO group, an Israeli company. It can be used to snoop on phones that run on Android and iOS systems.
Seventeen international media groups, including The Guardian and The Washington Post, led the investigation into how Pegasus was used to allegedly extract messages and information from the phones of journalists, politicians and activists.
The report into the spying scandal is based on a leaked database accessed by Paris-based media non-profit Forbidden Stories and Amnesty International that was shared with a host of publications around the world for a collaborative investigation.
Most of the numbers identified in the list were geographically concentrated in 10 country clusters: India, Azerbaijan, Bahrain, Hungary, Kazakhstan, Mexico, Morocco, Rwanda, Saudi Arabia and the United Arab Emirates.