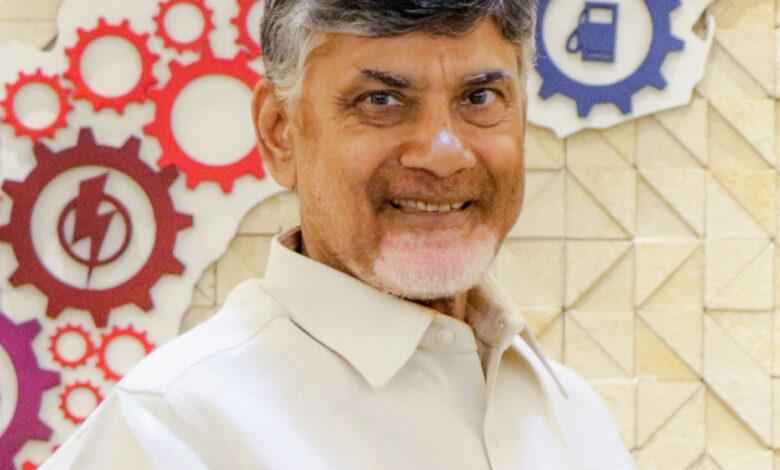 On his 73rd birthday, TDP President and former Andhra Pradesh Chief Minister Nara Chandrababu Naidu on Thursday said that his top priority is to stand by the poor.
In an interaction with women at Markapur on the occasion of his birthday, he claimed that he always thinks about people and never worked for himself.
"I always think about the future of the people," Naidu said, adding that it is only because of his Vision-2020, Hyderabad city stood on the 65th position in the world having the richest persons.
"Should only Chief Minister, Jagan Mohan Reddy, be the crorepati and the poor should not become crorepatis," Naidu said, asking whether the people trust his aim of creating assets and distribute it equally.
"My main goal is to see to it that whenever Telugus are there in the world, they should stand in top position," he said adding that his other intention is along with the people in the state, the Telugus living in other states too should become crorepatis.
The TDP supremo called upon the people to join hands with him to realise these goals.
Observing that women are in no way behind men, Naidu said that he started DWACRA scheme only to ensure that women become rich like men. Even in IT field, women are progressing well like their men counterparts, he stated.
He made it clear that the time has come for all the Telugu people living across the globe to pay back to their motherland.
Pointing out that when he talked about cell phones people laughed at him, he said that now there is no single person who is not using mobile phones. "Am I asking for something which is not possible," asked Naidu, who released an ideology document at the programme.
Leaders from various political parties wished Naidu on his birthday. Governor S. Abdul Nazeer conveyed his greetings. "I extend my heartiest felicitations and warm greetings to Sri N. Chandrababu Naidu ji, Leader of the Opposition of Andhra Pradesh Legislative Assembly, on his Birthday. May God Almighty bless you with good health, happiness and long life in the service of the people," he tweeted.
MP Vijayasai Reddy of ruling YSR Congress Party took to Twitter to wish the former Chief Minister on his birthday. He wished the TDP chief many more happy birthdays with perfect health and long life.
Jana Sena Party leader Pawan Kalyan also greeted Naidu on birthday and expressed his best wishes for his good health and long life.