Featured News
Pawan Kalyan hints at new alliance in Andhra Pradesh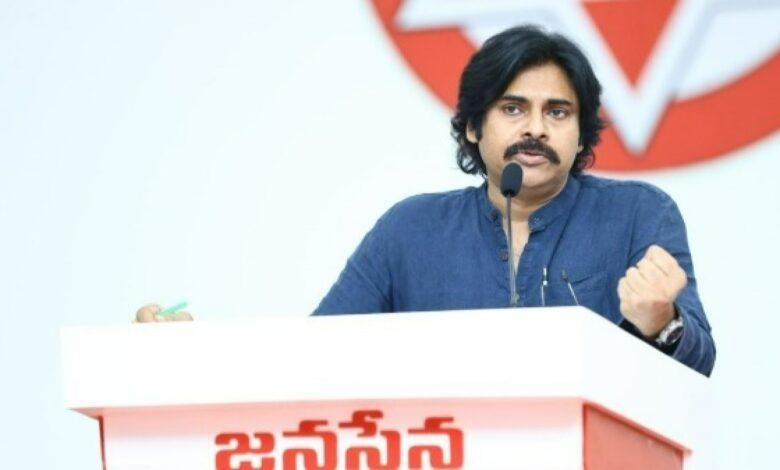 Tollywood actor and Jana Sena Party (JSP) leader Pawan Kalyan said on Tuesday that if the BJP says no to an electoral alliance in Andhra Pradesh, his party may go alone or have new alliances. He also made it clear that there would be no alliance with the BJP in Telangana.
He hinted at alliance with other parties in both the Telugu states. He, however, said clarity on the electoral alliance would come after the announcement of election dates.
Pawan Kalyan was responding to queries from the media at Kondagattu in Telangana's Jagtial district after Vahana puja of his specially designed campaign vehicle at the local temple.
The actor politician, who met Telugu Desam Party (TDP) president and former chief minister of Andhra Pradesh N. Chandrababu Naidu twice in recent months, said that he wants to avoid a split of votes and hence calling for the parties to come together.
"They may come or may not come. We already have an alliance with the BJP. If they say no, we will go it alone," he said, adding that JSP is also ready for new alliances.
Later, addressing a meeting of JSP leaders from Telangana, Pawan Kalyan said JSP is ready to contest 25 to 40 Assembly and 7 to 14 Lok Sabha seats in Telangana.
He said if any party comes forward for alliance with JSP in Telangana, they would welcome it.
He said that there would be no electoral alliance with the BJP but he would extend his support to that party.
The JSP leader asked the party leaders to ensure that the party was able to influence the outcome even in constituencies where it would not field candidates.
Pawan Kalyan observed that the governance in Telangana is better compared to Andhra Pradesh. He, however, said the problems of both states were different and they cannot be compared.
He also remarked that those ruling Andhra Pradesh were not ordinary persons; they killed their own uncle, they abused the judiciary and used the police system as they wished.
He stated democracy has no value in Andhra Pradesh. "Such a leadership is not there in Telangana," he added.