Special Stories
Andhra Pradesh among India's most vulnerable states to climate extremities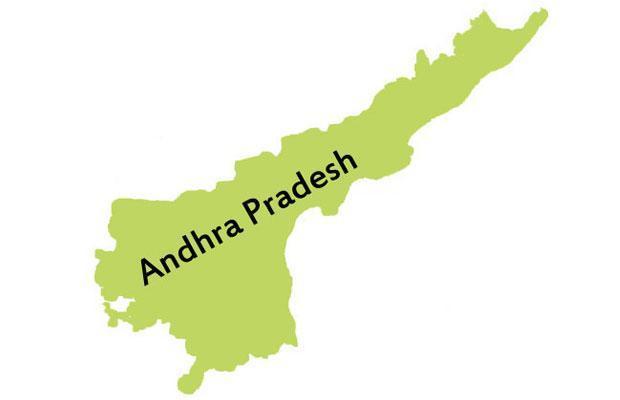 Over 74 per cent of India's districts are vulnerable to extreme climate events, with 27 out of 35 states and union territories being affected, a study by the Council for Energy, Environment and Water (CEEW) has found.
Andhra Pradesh, Assam, Maharashtra, Karnataka and Bihar are the five states most vulnerable to droughts, floods, cyclones, or a combination of the three, says the study titled 'Mapping India's Climate Vulnerability — A District Level Assessment.'
The most vulnerable districts are Dhemaji and Nagaon (Assam), Khammam (Telangana), Gajapati (Odisha), Vizianagaram (Andhra Pradesh), Sangli (Maharashtra) and Chennai (Tamil Nadu).
The study measured each district's vulnerability to climate change by examining exposure (the nature and degree to which a system is exposed), sensitivity (the degree to which a system is affected), and adaptive capacity (the ability of a system to adjust to climate change) using spatio-temporal analysis, that is, data across geographies and time.
Unsustainable landscape & infrastructure shift
Of the districts vulnerable to climate change, more than 45 per cent have undergone unsustainable landscape and infrastructure changes, exacerbating the effects of extreme weather events.
"We find that the pattern of extreme events is changing across regions and that more than 40 per cent of Indian districts exhibit a swapping trend," says the study, referring to the trend of traditionally flood-prone areas seeing more frequent and intense droughts and vice-versa.
According to the analysis, India has seen over 300 extreme events in recent decades, amounting to a loss of Rs 5.60 lakh crore. The Intergovernmental Panel on Climate Change report released in August had said India would see more intense and frequent precipitation and heatwaves in the decades to come due to global warming. The Paris Agreement of 2015 sought to limit global warming to "well under" 2 degrees Celsius above pre-industrial levels, to prevent extreme and irreversible climate change.
The upcoming COP26, the United Nations Climate Change Conference, is geared towards raising climate ambitions to ensure global warming doesn't breach the 1.5 degrees Celsius mark.
"Storms are already intensifying into cyclones, droughts are affecting more than half of the country, and floods of unprecedented scale are causing catastrophic loss and damage. These trends are the result of a mere 0.6–0.7 °C rise in temperature in the last 100 years. Thus, there is a pressing need to consider the consequences of a 2°C target," says the CEEW study.