Special Stories
Religious propaganda makes it to students' textbooks in Jagan-led AP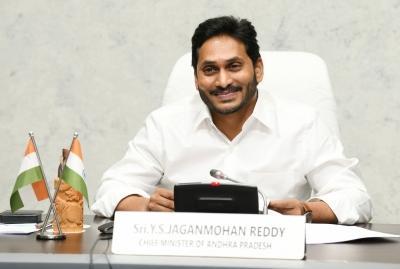 The guilt of rapid conversions from Hinduism to Christianity is a fallout of the Y.S. Jaganmohan Reddy-led government which no one can ignore in the state of Andhra Pradesh.
Well, the YSRCP government is already in bad books for attacks on temples and indirectly encouraging religious conversions across the state. And, now a shocking thing got exposed with a chapter related to the Christian religion that was included in the fifth standard books.
Going into details, at the end of a chapter in the Telugu text books, an exercise is generally included. Paragraphs and questionnaire is the exercise format and in one of the exercises, a story related to Mary, mother of Jesus was mentioned.
Generally in such cases, prominent personalities who have made a name for themselves all around the world and places that have historical significance will be included. Whereas this story of Mary, mother of Jesus is completely a religious take.
Textbooks as religious material?
To include religious exercises in fifth standard is seriously an unacceptable thing and it will enable a serious thought process in the minds of students who are too young to have knowledge about religion and indirectly influence them.
It is learned that this story was recently added in the books and previously identification of animals was part of this exercise. Academic experts were stunned upon noticing this and added that such exercises should be removed with immediate effect.
Does the Education Department even have knowledge of this or was it deliberately added? Will the AP education minister Suresh intervene in this whole controversy? Such questions remain unanswered by the government.
The opposition parties believe that the YSRCP is indulging in blatant religious propaganda through textbooks which is a shameful act.