Special Stories
Telugu Language Day: Why is it important to restore native languages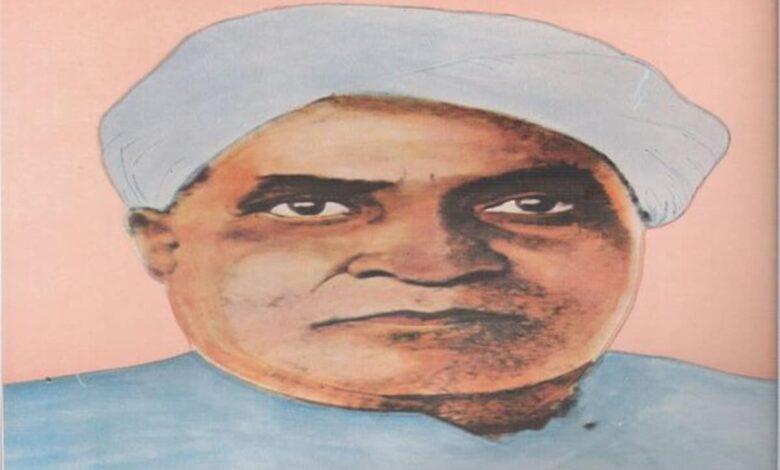 Commemorating the 158 birth anniversary of Telugu writer Gidugu Venkata Ramamurthy, who paved the way for the conversational form of Telugu language, the Telugu Language Day is celebrated on August 29th every year. But what is the importance of the Telugu language? Why is it so popular in the world? The Better Andhra finds out in this article.
Did you know that Telugu is the most widely spoken language amongst those using the Brahmi script. These comprise the languages of South India (Tamil, Telugu, Malayalam, Kannada, Tulu and others such as Sinhala (spoken in Sri Lanka) and languages spoken in South East Asia such as Burmese, Thai and Cambodian).
'Rhythmic language'
Most importantly, of the 12 Dravidian languages, this is the only classical language. Telugu is referred to as being a "sweet" or a language with rhythm or "Sundara Telugu". Nicolas called Telugu as "Italian of the east". Poet Srinathudu called as "Karnaata Baasha". Kaliki Somana called Telugu as "Jaanu Tenugu". Sri Krishnadeveraya is famously known to have stated: "Desha bashalandu Telugu Lessa"
In terms of population, Telugu ranks second to Hindi among the Indian languages. The main languages spoken in Andhra Pradesh are Telugu, Urdu, Hindi, Banjara, and English followed by Tamil, Kannada, Marathi and Oriya.
Telugu is the principal and official language of the two states. It was also referred to as 'Tenugu' in the past. Its vocabulary is highly influenced by Sanskrit. In course of time, some Sanskrit expressions began being used in Telugu.
Much of the Telugu written literature, up to the end of the nineteenth century was in highly formal "literary style." It is only in the twentieth century that colloquial spoken language began to earn the literary mantle through Gidugu Venkata Ramamurthy.
Interestingly, Telugu accepts foreign words with comfort and ease. Sanskrit and its vocabulary heavily influenced Telugu literature; no other language has as much of an influence on Telugu as Sanskrit has.
Indeed a large fraction of the characters of the Telugu alphabet – such as many of the aspirated consonants — were created especially to facilitate the writing and pronunciation of Sanskrit words. It is, therefore no exaggeration to boast that some of the best Sanskrit pronunciation can be heard from scholars residing in the coastal districts of Andhra Pradesh.
Globally popular language
Not just that but, Telugu language's influence over the world has gone global. The number of Telugu speakers in America grew by 86% in seven years, surpassing the growth rate of other major languages such as Chinese and Arabic. As reported by BBC, the US had 400,000 Telugu speakers in 2010. This is thought to be linked to the growth of the IT sector in America.
As with most linguistic phenomena, there is a social reason for the growth of Telugu in the US. The immigration of many engineers and technology developers from the Telugu-speaking states of Andhra Pradesh and Telangana started with the need for qualified professionals in the information technology sector.
Many IT-savvy Indians from the city of Hyderabad migrated to the US in the 2000's along with their families, creating a Telugu-speaking community that continues to expand. This has, in turn, also increased the demand for Telugu-based services, such as language lessons, books and technology.
Feminist tradition?
One of the lesser known things about this language and culture is that Telugu has a feminist tradition.
In a traditionally patriarchal culture, there is a surprising Telugu art form that is considered feminist. It is the oral tradition of the Ramayana songs. The Ramayana is an ancient epic text from India with many forms of transmission, both written and oral. It narrates the life of King Rama, with an emphasis on his deeds and accomplishments.
But, the Brahmin women of the Telugu-speaking regions do not conform to the typical story. Instead, they "translate" the epic into a tale of Sita's life (Rama's wife). The Ramayana takes on a truly feminist format, where Sita is the protagonist, instead of her husband.
Why we need to save Telugu
Telugu language can be used as a means to reconnect with our roots. It is important to encourage children to learn as many languages as possible, beginning with a strong foundation in their mother tongue. Many scholars and language experts believe that when a language is used as a medium of instruction and language of administration, only then can it progress.
However, going by Jagan government's current decision to turn Telugu-medium schools and every other school to an English-medium school in the state, it is likely to put Telugu language in further jeopardy. How this will shape up in future remains to be seen.