Business
5G smartphone shipments cross 10 cr in India for 1st time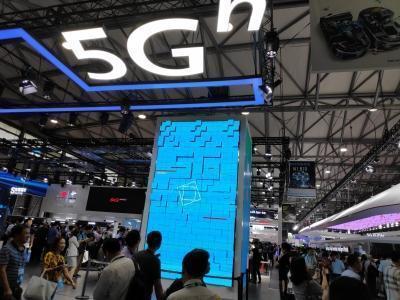 5G smartphone shipments in India crossed 10 crore (100 million) in the month of May, creating a record as 5G roll-out continues to happens at a very fast pace in the country.
According to data shared by market intelligence firm CyberMedia Research (CMR) to IANS, Since its initial introduction, 5G smartphone shipments have grown more than 28 times.
"In May, 5G shipments accounted for 48% of the smartphone market, with Samsung. Leading the 5G market, closely followed by OnePlus and Vivo.
Collectively, these three brands captured a combined 5G market. Share of 60 per cent," Shipra Sinha, analyst, Industry Intelligence Group, CMR, told Thebetterandhra.com. 
As 5G roll-out now reaches most of the regions in India, The 5G smartphone market. Is expected to expand by more than 70 per cent (on-year) by the end of this year.
In telecommunications, 5G is the fifth-generation technology standard for broadband cellular networks, which cellular phone companies began deploying worldwide in 2019, and is the plannedsuccessor to the 4G networks which provide connectivity to most current cellphones.
The India smartphones market recorded more than 13 times growth in its. 5G shipments from the year of its initial introduction in 2020.
In CY2022, close to 100 5G smartphones were launched in the India market.
The key for mass 5G adoption in India will depend, among others, on the introduction. Of 5G smartphones in the affordable smartphones segment (less than Rs 10,000), according to an earlier CMR study.
Reliance Jio and Bharti Airtel begun rolling out their 5G networks. From October 2022, and have covered most parts in the country.