Business
Agri-tech WayCool hives off Rs 400 cr retail brand into subsidiary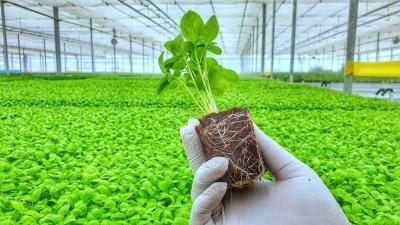 The Rs 1,800 crore revenue farm to dining plate agri commerce company WayCool Foods and Products has hived off its three brands into a wholly owned subsidiary in order to double to revenue in a year, said a top company official.
The new company -WayCool BrandsNext Private Ltd- will soon launch millet based products and various rice varieties.
According to him, the hiving off of the Rs 400 crore revenue business is not with an idea to come out with an initial public offer (IPO). The business needs a focused approach and a dedicated manpower to grow it.
"Last year, the revenue from the hived off brands – Kitchenji (dals, staples and spices), Madhuram (bulk grain and pulse), Freshey's (ready-to-cook items, dairy products) – was about Rs 400 crore. The business requires a new set of skills, distribution, product development, sales and marketing," Karthik Jayaraman, Managing Director, WayCool Foods told reporters here on Friday.
"We will be doubling the revenue this year to Rs 800 crore by expanding our reach and launching new products. We will be present in all the South Indian towns having a population of about 30,000 people," said BP Ravindran, CEO of WayCool BrandsNext, the new subsidiary.
Ravindran said the company will soon launch a health mix powder with higher millet content and also come out with millet based food products.
Agreeing that post Covid people are looking at healthier food options, Ravindran said the company will also come out with various rice varieties like red/brown and others and value added dairy products.
According to Jayaraman, the demand for white labelled products have gone up and the company is also serving the needs of companies that are into delivering groceries to homes.
The parent company WayCool Foods is largely a business-to-business (B2B) food products supplier (source from farmers/farmer producer organisations directly and supplying to retail outlets/bulk buyers) in the southern markets and in Maharashtra.
WayCool, India's leading food and agri-tech company, has signed a Memorandum of Understanding (MoU) with Central Warehousing Corporation (CWC) to bolster the distribution of its agri-input portfolio. The partnership aims to transform India's food ecosystem by improving supply chain efficiency and reducing wastage.
The company has entered into a Memorandum of Understanding (MoU) with the Central Warehousing Corporation (CWC) to utilize six state-of-the-art facilities located across South India, along with additional facilities to be set up in key locations.
CWC will provide dedicated warehousing and incidental services, including pest control, handling and transportation, inventory management, and others.