Business
Airtel prepaid Rs 8,024 cr to clear liabilities for spectrum acquired in 2015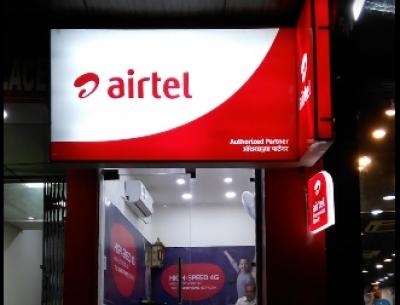 Bharti Airtel on Monday said it has prepaid Rs 8,024 crore to the Department of Telecom (DoT) towards part prepayment of deferred liabilities pertaining to spectrum acquired in the auction in 2015.
The said instalments had an interest rate of 10 per cent and have been prepaid by Airtel, leveraging much lower cost financing available to it.
Airtel said it continues to enjoy access to a well-diversified sources of capital/financing, allowing it to have enhanced financial flexibility in its capital structure, including optimised cost of financing using all opportunities for significant interest savings, like this prepayment.
Bharti Airtel Limited, commonly known as is an Indian multinational telecommunications services company based in New Delhi. It operates in 18 countries across South Asia and Africa, as well as the Channel Islands.
Airtel last year acquired 19867.8 MHz spectrum in 900 MHz, 1800 MHz, 2100MHz, 3300 MHz and 26 GHz frequency bands through the auction for Rs 43,084 crore spectrum secured for 20 years.
Airtel secured 5G spectrum for 20 years in this auction.
In addition, the spectrum acquisition enabled Airtel to drastically reduce the payout towards. Spectrum usage charge (SUC) and eliminate the adverse SUC arbitrage compared to new entrants.
The company has rolled out 5G services at a very fast pace across the country. Over the years, it has accumulated the largest pool of low and mid band. Spectrum (Sub ghz/1800/2100/2300 bands) which can be used to provide the best 5G coverage, while massive capacities. In the 3.5 GHz and 26 GHz bands will allow to create 100X capacities at the least cost.
Airtel has over 500 million customers in 17 countries across South Asia and Africa.