Business
Gold demand in India in Feb improved: WGC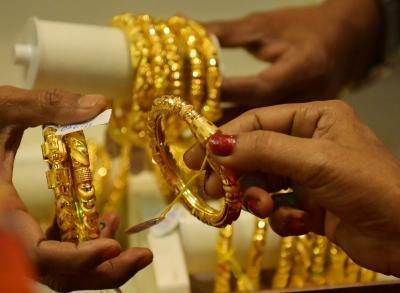 Indian retail demand for gold improved in February 2023 supported by a three per cent fall in local prices and wedding purchases, said World Gold Council (WGC) in a report.
According to WGC, the unchanged custom duty in the Union Budget also bolstered wholesale restocking.
Anecdotally, official gold imports are expected to rise in February following the anaemic 28-month low in January of just 11 ton.
Improved market sentiment bumped local prices back into premium during the third week of February for the first time since November 2022, the WGC said.
The average discount narrowed to $4/oz from $29/oz in January 2023.