Business
Improving earnings outlook prefers mid-cap and small-cap equities compared to large-caps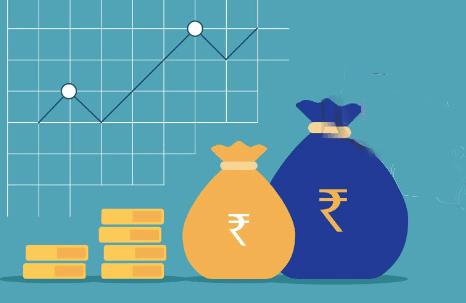 Mid-cap and Small-cap equities have rallied strongly in Q2 2023, outperforming their large-cap peers.
Nifty Midcap and Nifty Smallcap indices are up 19 per cent and 21 per cent respectively in Q2 2023 compared to 11 per cent rise for the Nifty Index, Standard Chartered, said in a research.
"In our view, the ongoing positive momentum in broader markets are likely to sustain in the near-term, supported by positive EPS revisions for mid-cap and small-cap equities compared to their large-cap peers, more reasonable valuations since the start of 2023 and expectations of lower bond yields amid a peak in domestic policy rates," the report said.
"We have a neutral stance on Indian equities. Above average valuation premiums, both absolute and relative to peers, is counterbalanced by strongdomestic growth resilient earnings. As growth expectations and robust fund inflows," the report said.
"Within equities, we upgrade mid-cap and small-cap equities to Overweight, given broadening growth momentum, improving earnings outlook and a likely peak in bond yields. We prefer value style equities," it added.
Indian equities continue to be supported by strong positive drivers. As GDP growth and earnings outlook remains robust and continues to outpace its major peers.
The recent underperformance of Indian equities relative to peers amid strong earnings delivery has turned valuations more reasonable.
Stable inflows from domestic investors driven by inflows into systematic investment plans is a key support for the market.
Pace of foreign investor outflows have improved amid reasonable valuations, robust fundamentals, and low foreign investor positioning in Indian equities, the report said.
Risks to positive equity view are global growth slowdown and probable downgrades of earnings expectations, above average equity valuations, both absolute and relative to peers, foreign investor selling amid slowing domestic investor flows.
As we enter H2 2023, the report said Indian assets remain poised to benefit from a positive structural outlook. Domestic equities have scaled new peaks amid strong earnings delivery and robust institutional investor inflows. Bond yields have fallen on receding inflationary pressures and a stable monetary policy outlook.
However, the economic growth outlook remains challenging for major economies. As central banks are more concerned about elevated inflation than about weak growth indicators.
Two competing narratives are likely to influence Indian assets. First, India;s robust domestic macro environment that remains ahead of. Its major peers, making a case for increasing exposure to risk assets. Second, a delayed but increasing likelihood. Of a recession in developed economies, a scenario that warrants trimming of risk asset exposure, the report added.