Business
PhonePe SmartSpeakers hit record-high deployment of over 4 mn devices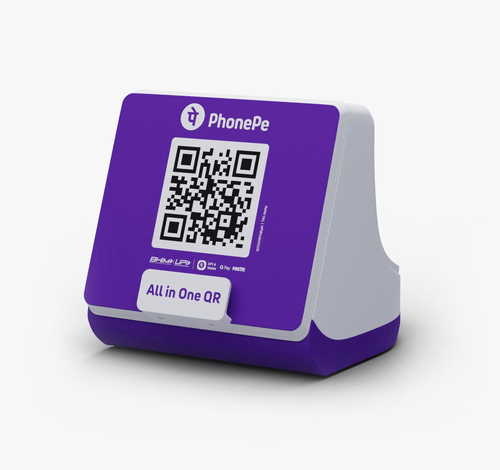 PhonePe on Monday announced the increased adoption of its Smart Speakers as the company hits a record-high deployment of over four million devices across the country, the fastest ramp-up seen for such devices among offline merchants nationwide.
PhonePe's Smart Speakers help validate customer payments without any intervention, and their speed of audio confirmations has helped build exceptional trust and reliability for the 3.6 crore merchants on the company's platform, spanning across 19,000 postal codes in the country.
In an effort to digitise MSMEs across the country, PhonePe provides a suite of services. To offline merchants which also include its SmartSpeaker devices that were launched a year ago. 
Right from introducing vernacular voice notifications to launching the industry-first celebrity. Voice feature with the iconic Indian actor Amitabh Bachchan, PhonePe has constantly customised its offerings to address unique merchant requirements. 
This strong merchant preference for PhonePe's SmartSpeakers has helped the company deploy. Over four million devices, thereby validating 100 crore (1 billion) monthly transactions across the country.
Some of the other features that make PhonePe SmartSpeakers stand out in the market. Include portability, a best-in-class battery, great audio clarity even in the noisiest. Of environments, and the compact and versatile form factor which allows merchants. To use it even in the most congested counter spaces. 
Earlier merchants using feature phones relied heavily on SMS, but now with the PhonePe. SmartSpeakers, their payment validation experience has been significantly eased. 
PhonePe SmartSpeakers provide voice payment notifications in multiple Indian languages, with up to. Four days of battery life, dedicated data connectivity, a dedicated battery level LED indicator. For ease of use, audio alerts for low battery. Levels, and a dedicated replay button for last transaction. 
By offering such convenience to merchants, PhonePe is seeing the successful adoption. Of PhonePe's SmartSpeakers in the market, thus enabling an increase in digital payments.