Business
Real estate players concerned at impact of repo rate hike on home loans and EMIs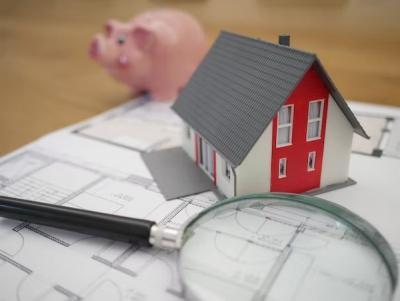 Expressing their concern at the possibility of 25 basis points (bps) hike in the repo rate by the Reserve Bank of India's (RBI) Monetary Policy Committee (MPC), real estate players on Wednesday said the interest rate for end borrowers may touch double digits.
The interest rates on home loan is now at 9.5 per cent and above owing to the hikes in repo rates in the recent past, said Ramani Sastri, Chairman and MD, Sterling Developers.
"Any further increase in policy rates means that interest rates on home loans may hit an all-time high and touch almost double-digit, which could have a substantial impact on buyer sentiments and affordability," Sastri said.
According to him, the rate hike might slow down home buying decisions for a short to medium term. Another hike will lead to even higher borrowing costs for developers too.
On the other hand, Ravi Subramanian, MD & CEO, Shriram Housing Finance Ltd said home loan growth for the industry has been in the mid-teens and in the affordable segment demand has been higher and we expect that momentum to sustain despite higher rates.
"As the central banks of the developed economies such as the US Fed, European Central Bank and Bank of England have continued with hiking rates, we expect the MPC to follow with a hike of 25 bps or lesser this week," Subramanian added.
He also said the policymakers should take note of the impact of stretched equated monthly instalments (EMI) and loan tenures on the home loan and home-buying demand.
According to Shishir Baijal, Chairman & Managing Director, Knight Frank India, any further rate hikes coupled with elevated prices could potentially dampen the purchasing capacity of the consumers, which in turn can curtail demand.
"Therefore, we remain cautious of the impact of prolonged rate hikes on the housing sector as well as overall consumer demand in the economy," Baijal said.
Expecting the MPC to effect a 25 bps rate hike, Baijal said the course of hike is more likely to be aligned with the stance taken by key central banks such as the US Fed. With the recent crude oil production cut by the OPEC and Russia consumer inflation is unlikely to ebb anytime soon.
"Consumer inflation in the core categories (ex-food and fuel) as well has stayed persistently high above 6% for the last 22 months. In FY23, the RBI cumulatively hiked the repo rate by 250 bps from 4% to 6.5%., levels witnessed in Jan 2019," Baijal said.
The RBI's MPC is expected to announce its decision on repo rate hike on April 6, 2023.