Business
Rooter, Jio partner to bring live game streaming to TVs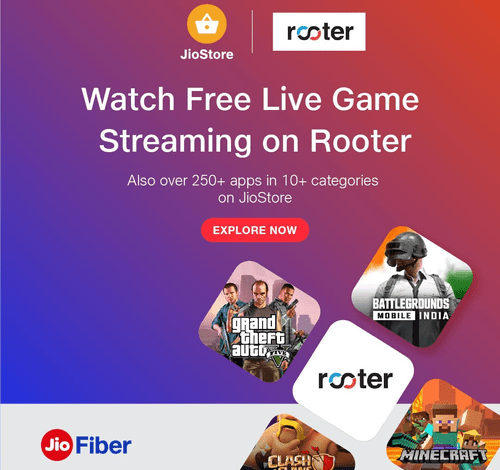 Game streaming and esports content platform Rooter on Friday annouced that it has partnered with Jio to bring live game streaming and esports action to TVs.
Rooter has integrated with the Jio Set-Top Box (JioSTB) to become the first app in its category to feature on the JioStore ecosystem, the platform said in a statement.
"The move potentially also gives Rooter the opportunity to engage with — 8 million JioFiber subscribers across the country."
Since its launch in September of last year, the JioSTB, which comes free with JioFiber, is believed. To have captured 50 per cent of India's home broadband market.
The Jio Set-Top Box has an average daily user engagement of more than six hours. As of January 2023, giving Rooter a profitable potential to get attention as a category-first app.
"Our integration with the Jio Set-Top Box, part of its #BuildForBharat initiative to promote. High-quality domestic apps, aims to cater and tap into this growing demand for contentOur goal, at Rooter, is to drive India's nascent gaming revolution as the de-facto gameStreaming and esports platform," said Dipesh Agarwal, Co-founder and COO, Rooter.
"We are delighted to foster an association that will enable us to offer millions. Of viewers access to our superlative library of gaming and esports content from the convenience of their TV screens."
Currently, Rooter has more than one million creators, including top esports teams. And gaming content creators who share their content in over 10 Indian languages. With the platform's highly active and engaged audience of over 60 million users, the company said.