Business
Union Budget fails to address core issues of inflation, unemployment: Jamaat-e-Islami Hind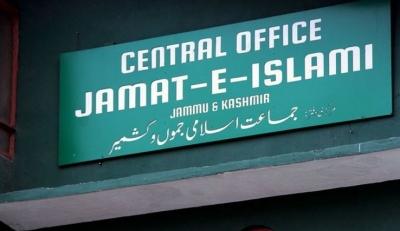 After the Union Budget for 2023-24 was presented by Finance Minister Nirmala Sitharaman on Wednesday, the Jamaat-e-Islami Hind (JIH) has criticised the budget for not addressing two important core issues of price rise and unemployment.
Issuing a statement, the JIH said, "The Budget falls short of addressing the core issues of inflation (price rise) and severe unemployment. The Budget has been insensitive to the call of the Prime Minister of 'Sab ka Vikas' as it has reduced the budgetary allocation to the minorities from Rs 5,000 crore to around Rs 3,000 crore."
It said that the decision to reduce the tax on income above Rs 5 crore from 37 per cent to 25 per cent is not correct. This will further increase wealth inequality as pointed out by the latest Oxfam report. Overall the Budget appears to cater to the interest of corporates and not the informal economy and the common man.
However, the JIH further said that the budget can be credited to being focused on economic growth and fiscal consolidation bridging the negative gap between revenue and expenditure. Now, those having income up to Rs 7 lakh per annum will not have to pay any income tax. This change will help the salaried class. One more positive is the boost given to capital expenditure which is now budgeted at Rs 13.7 lakh crore i.e. 4.5 per cent of GDP. This will help in easing the funding of infrastructure projects.
"Despite these positives in the Budget, it appears as if it is aimed at benefiting only one class of society while ignoring the country's poor and those living in rural areas. While the push for fiscal prudence is good, it has squeezed government expenditures even further resulting in a decrease in allocation for the social sector. For example, the MGNREGA scheme allocation has been slashed by 33 per cent when unemployment is historically high," the JIH added.
"Another worrying aspect of the Budget is that various subsidies have been cut. For example, food subsidy has been cut by Rs 90,000 crore, fertilizer subsidy by Rs 50,000 crore and petroleum subsidy by Rs 6,900 crore. Also, Rs 9,255 crore remained unspent in the health sector and Rs 4,297 crore remained unused in the education sector. This non-utilization of allocated funds happened at a time when both these sectors required special focus in the post-pandemic era,", the JIH said.