Business
Weakening of dollar index aiding FII inflows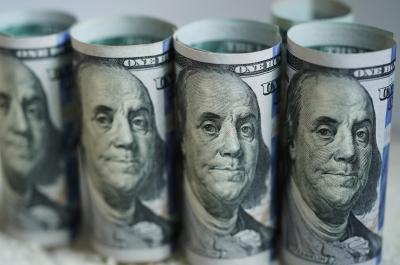 The US Dollar Index (DXY) has slipped below $100 for the first time after April 2022. When the Dollar Index falls, the Indian rupee appreciates and the dollar weakens, which is leading to increase in fund flows from FIIs and FPIs, SBI Securities said in a report.
The heavy inflow helps the market to surge higher, the report said.
Last week, the volatility index India VIX ended at 10.68, which was the lowest closing since December 2019. This decline in volatility indicates that there is less fear in the market and investors have adopted risk-on mode, the report said.
Hence, the overall market structure looks very promising as the formation of higher high and higher low is seen on the chart and there is stability in volatility.
Stability of volatility over time is a good thing, because it allows the market. Participants to estimate maximum potential gains and losses with greater accuracy.
Nifty has surged by over 2,700 points in just 78 trading sessions. Amid multiple global headwinds like elevated rate of interest, threat of recession in developed economies, tapering. Of global growth outlook and persistent geo-political tensions, the Indian market has outperformed the global markets in the last quarter.
This indicates the kind of bull market that we are in, which climbs walls of worries, while the good. Part about the rally witnessed post the minor correction from the higher levels. Is that it is broad-based and many of the non-performing large-cap stocks are seen joining the party, the report said.