Business
Wipro logs higher net and revenue in Q1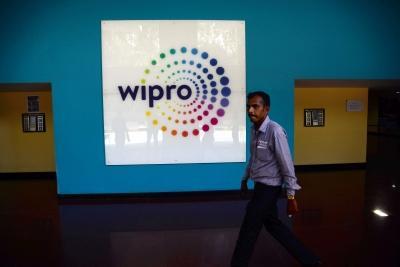 Wipro Ltd on Thursday said it closed the first quarter of FY24 with higher revenue and after tax profit as compared to the corresponding period of the previous year.
In a regulatory filing, the company said it had earned total revenue of Rs 228,310 crore (Q1FY23 Rs 215,286 crore) and a net profit of Rs 28,701 crore (Rs 25,636 crore).
According to the company, the attrition rate during the quarter under review was at 14 per cent.
As to the outlook for the next quarter, Wipro said it expects the revenue from its IT services business segment to be in the range of $2,722 million to $2,805 million.
Wipro is a multinational corporation that provides information technology, consultant and business process services. It is one of the leading Big Tech companies.
These values are our bedrock. They define and make us. Our character and destinies are energized by our values.
This translates to sequential guidance of minus 2 per cent to positive 1 per cent in constant currency terms.
"Wipro's first quarter results come with a strong backbone. Of large deal bookings, robust client additions, and resilient margins," CEO and Managing Director Thierry Delaporte said.
"Our ongoing focus on operational improvement has ensured that margin remains steady even in a softening revenue environment. Our operating margin for the first quarter was 16 per cent, an expansion of 112 basis point YoY. We generated strong operating cash flows at 130 per cent of our net income for the quarter. EPS for the quarter grew by 11.5% YoY," Chief Financial Officer Jatin Dalal said.