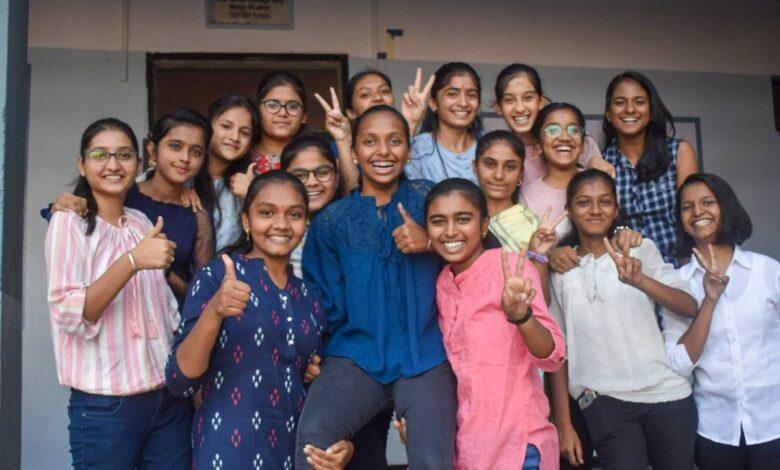 Over 72.26% students pass SSC exams in Andhra Pradesh, the results of which were declared on Saturday.
Minister for education Botsa Satyanarayana announced the results of Secondary School Certificate (SSC) examinations, which were held from April 3 to April 18.
The overall passing percentage was 72.26 per cent, which is 5 per cent higher than the passing percentage recorded last year.
Girls outperformed the boys with a pass percentage of 75.38 per cent. A total of 69.27 per cent boys cleared the exam. The pass percentage among girls was 6.11 per cent higher compared to boys.
The minister said that 6,05,052 candidates had appeared in the examinations. These include 3,09,245 boys and 2,95,807 girls.
He revealed that 933 schools across the state recorded 100 per cent pass. The pass percentage was zero in 38 schools.
Among districts, Parvathipuram Manyam district stood first with 87.47 per cent pass result. Nandyal district was last with 60.39 per cent.
The minister said Andhra Pradesh residential schools registered 95.25 per cent pass result, which is a matter of pride for the government.
The authorities have uploaded results on the website of SSC Board.
For those who failed to clear the exam, advanced supplementary exams will be conducted from June 2 to June 10. The exam schedule will be released soon.
The students appearing for advanced supplementary exams will have to apply before May 17. The exam fee can be paid till May 22 with a penalty of Rs.50. For recounting and re-verification of answer sheets, students will have to pay a fee till May 13.
For the students who failed in the exam, the government has decided to conduct special classes. The minister said some schools have been identified in every district for the special classes.