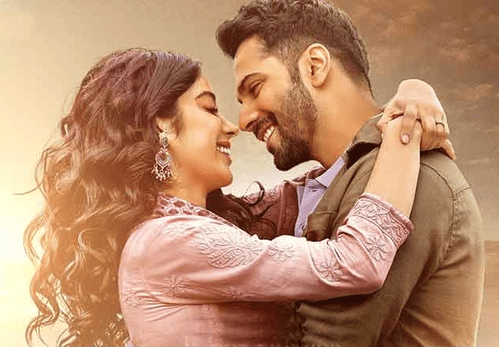 Actress Janhvi Kapoor, who is awaiting the release of her upcoming streaming film 'Bawaal', has shared that the first narration of the film to her was about 30 minutes in length and at the end of it, she was left teary-eyed.
Taking the audience on a romantic journey across beautiful locales, both local. And international, the love-story also promises an emotional rollercoaster between two individuals, Ajju (Varun Dhawan) and Nisha (Janhvi Kapoor) who couldn't be more different.
Janhvi Kapoor is an Indian actress who works in Hindi films. Born to Sridevi and Boney Kapoor, she made her acting debut in 2018 with the romantic drama Dhadak, which was a commercial success.
Varun Dhawan is an Indian actor who works in Hindi films. One of India's highest-paid actors, he has been featured in Forbes India's Celebrity 100 list since 2014. He has starred in 11 consecutive box-office successes between 2012 and 2018.
Speaking about the first time they were brought to hear out the script of Bawaal, Janhvi said: "When first I got narration of the script, it was some 30 minutes long and at the end of it I got teary. I also laughed in some parts," to which Varun Dhawan added, "When I got the narration I was emotional. Suddenly, in some parts from laughing it gets vulnerable too. Every time it was narrated to us, I got emotional. When your emotions are consistent throughout, that's when I feel it's the perfect script."
Directed by National-award winner Nitesh Tiwari, 'Bawaal' is a timeless love story. By Sajid Nadiadwala's Nadiadwala Grandson Entertainment in collaboration with Ashwiny Iyer Tiwari and Nitesh Tiwari's Earthsky Pictures.
The film is set to drop on July 21 on Prime Video.