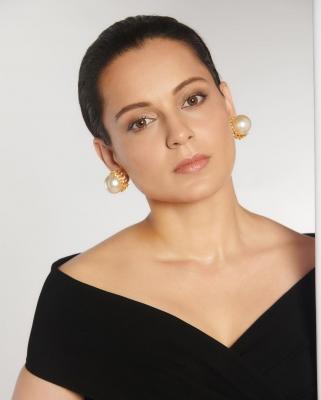 To clarify Kangana on 'Rascals' has shared a throwback video. In which she is seen talking about her films 'Rascal' and 'Double Dhamaal'. The actress said that she has never made any wrong decisions ever.
Kangana took to Instagram stories, where she shared an old video. From her fan page talking about working in 'Rascals' and 'Double Dhamaal' in which she played a supporting role.
She is heard saying: "Life mein kabhi na kabhi har koi ek wrong decision leta hai, I did too. Kuch log kehte hai ki woh wrong decisions hai par mein nahi maanti. Log kehte hai ki tumhe Rascals jaisi film, Double Dhamaal jaisi film nahi karni chahiye you. Deserve better (In life, everyone makes some wrong decisions. I did too.Clarifty many said they were wrong decisions but I do not think. forexample Many said that I should not have acted in films like Kangana on 'Rascals' and 'Double Dhamaal.
Aur uske liye jitne bhi payments mile usko lekar main short films direct ki California main.Aur mere jo chote mote dreams the jaisi ki course karna New York Film Academy jaana. To main unko main poora kar paayi. With the payments I got from those films, I directed short films in California and fulfilled my small dreams like going to New York Film Academy.
However she shared that this cannot be called a "wrong decision" and was all a "part of the plan".
Kangana captioned itEven when I knew I deserved better. Most I never grew frustrated or cynical above all I never made any wrong decisions ever Thanks. To my fans for these lovely old reminder clips.
In short on the work front, she will be seen 'Emergency', 'Tejas', 'Manikarnika Returns The Legend of Didda' 'Chandramukhi 2' and 'The Incarnation Sita.