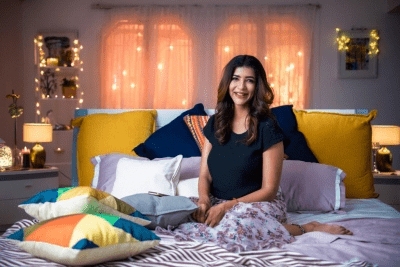 Actress-producer Lakshmi Manchu, Rohit Shetty who is awaiting the release of her upcoming. Film 'AgniNakshatram', is a fan of Bollywood director Rohit Shetty's larger-than-life cinematic approach, and aimed to infuse similar grandeur into her own project while keeping the storyline rooted in reality.
The actress said that Rohit Shetty's knack for blending grandeur with meaningful social. Messaging is something that she admires and resonates with.
Sharing her excitement, Lakshmi shared, "I am absolutely captivated by Rohit Shetty's masterful execution of cop films. The seamless blend of grandeur and meaningful social messaging truly resonates with me. In 'AgniNakshatram', where I play the role of a police officer, I aimed to infuse a similar essence while staying true to the essence of the story".
The promotional song titled 'Telusa Telusa', which was released sometime back, draws inspiration from the captivating cop films of Rohit Shetty. Lakshmi's friend, Deepti Reddy, a highly talented writer, crafted the rap lyrics for the song. In just half an hour, she wrote the verses that perfectly fit with the song's theme.
The actress further mentioned, "The song 'Telusa Telusa' pays homage to Rohit Shetty's filmmaking style, boasting opulence and featuring cars worth a staggering 80 crores. It exudes a sense of empowerment, showcasing women's dominance with their muscular and high-energy presence. These visually striking elements, including the extravagant cars, contribute to the overall grandeur of the song".
Lakshmi drew inspiration from the police officers and 'She Team' officers. In Hyderabad, such as Swati Lakra, Anjali Kumar and officers like Stephen Raveendra and CV Anang Garg.
She expressed her admiration, stating, "Hyderabad has some incredible police officers, and I am enamoured by their dedication. As an actor, I wanted to be as real as possible for the role. I am playing and bring my personal touch to the character."
Talking about prepping for the dual roles and responsibility as an actor and producer, Lakshmi followed a disciplined routine. She woke up at 5:00 am to engage in Ashtanga Yoga practice, ensuring her mind and body were prepared for the day ahead as a producer.
She expressed gratitude towards her dedicated yoga teacher who supported her throughout this journey. The actress shared, "Yoga helped me be a calm producer and not a lazy one."
'AgniNakshatram' will be released in the later part of this year.