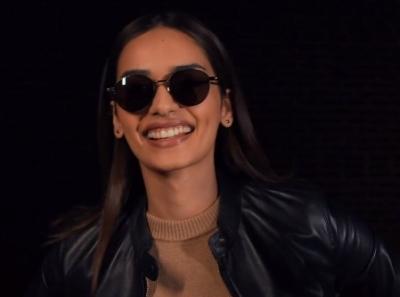 Actress and former beauty queen Manushi Chillar has been roped in to star in a Telugu-Hindi aerial action drama based on Indian Air Force (IAF) by Sony Pictures International Productions.
Manushi will be seen portraying the role of a radar officer in the film, which stars Varun Tej.
Talking about the role, which requires intense preparation, Manushi says, "I am elated to be a part of this incredible spectacle filled with action and working with Sony Pictures International Productions and Renaissance Pictures."
"I am grateful to my director, Shakti Pratap Singh Hada, for trusting in me, and I am excited to know the life and journey of the officers in the Indian Air Force. It is an exciting beginning to sharing screen space with Varun Tej."
Inspired by true events, this untitled film is a patriotic, edge-of-the-seat entertainer and will showcase the indomitable spirit of our heroes on the frontlines and the challenges they face as they fight one of the biggest, fiercest aerial attacks that India has ever seen.
The untitled film (VT13) is produced by Sony Pictures International Productions and Sandeep Mudda from Renaissance Pictures and co-produced by Nandakumar Abbineni and God Bless Entertainment.
Shakti Pratap Singh Hada, a seasoned ad-film maker, cinematographer, and VFX aficionado will be marking his directorial debut with this film.
Written by Shakti Pratap Singh Hada, Aamir Khan and Siddharth Raj Kumar, the movie will be shot in Telugu and Hindi simultaneously.