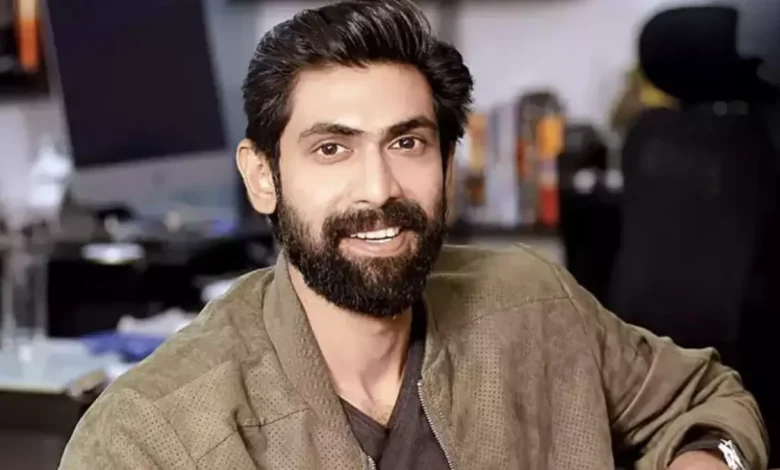 Telugu star Rana Daggubati, who is known for films like 'Baahubali', 'Baby' and 'Ghazi', has announced his Telugu historical action-drama series 'Lords of the Deccan'.
The actor made the announcement at the San Diego Comic-Con. The series is an adaptation of the Indian bestseller, 'Lords of The Deccan: Southern India from Chalukyas to Cholas', written by Anrirudh Kanisetti.
It promises to take the viewers back in time to witness the birth of the Chalukyas, a dynasty that shaped southern India for centuries. 
Ramanaidu "Rana" Daggubati is an Indian actor and producer known primarily for his work in Telugu language films, in addition to Hindi and Tamil languages.
'Lords of the Deccan' is the author's debut work and one of the most talked-about history books of 2022.
It even won the Book of the Year (Non-Fiction) Award at The Mumbai LitFest.
The series will be soon available to stream on Sony LIV.
Commenting on the announcement, Saugata Mukherjee, Head Content, Sony LIV said. "Sony LIV believes in taking great Indian stories to audiences across the globe. And in keeping with that, we are embarking on the exciting journey of capturing the history of the glorious dynasties. Of southern India by adapting the celebrated book 'Lords of the Deccan' by Anirudh Kanisetti. 
"We are elated that we are joining hands with Rana Daggubati on this journey. Together, we are excited about bringing these untold histories – the glorious dynasties, the majestic. Lands, the valiant kings, and their many wars – to our audiences from across the world." 
The series is produced by Rana Daggubati's Spirit Media.