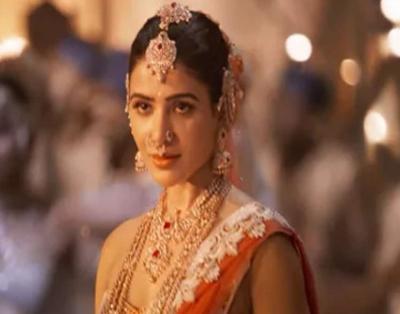 Actress Samantha Ruth Prabhu, who swayed the nation with her moves in 'Oo Antava', was the only choice for 'Shaakuntalam', the director of the film revealed.
Director Gunasekhar kept Samantha in mind while penning the script of the historical drama.
Elaborating on the same, Gunasekhar said: "When I wanted to make the eternal love story of Shakuntala and Dushyant in an interesting backdrop of a beautiful whimsical forest much like a forest princess in a Disney kind of film, I wanted someone who could be relatable to the millennial audiences, and felt Samantha would be apt for this film and approached her."
The filmmaker also believes that Samantha fitted the role perfectly and that no one could have essayed it better than her.
"The film traces the emotional journey of a woman who falls in love and the challenges fate throws at her. She's a character of inner strength who depicts her emotions with dignity and grace in all that she does. Her truth is her strength, all these emotions can only be portrayed by a wonderful performer like Samantha and she was our only choice to be able to create this epic", he added.
'Shaakuntalam' is set to release on April 14 in cinemas.