News
Accepted decision in larger interest of party: Shivakumar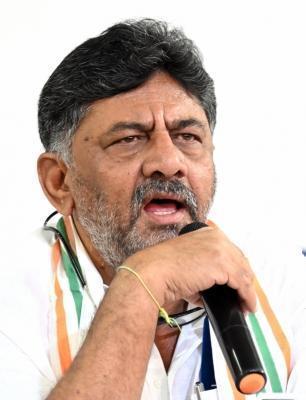 After suspense over the Karnataka chief minister has ended, state Congress chief D.K. Shivakumar, who has been given the post of Deputy CM. Said on Thursday that he accepted the decision in the larger interest of the party.
Accepted decision Speaking to the media at the residence of party general secretary K.C. Venugopal, Shivakumar said, "The party high command has taken a decision."
Dic.K Shivakumar started his political career in the early 1980s. As a student leader and gradually rose through the ranks of the Congress party. He won his first election in 1989 when he was elected to. The Karnataka Legislative Assembly from the Sathanur constituency in Mysuru district. He was just 27 years old at the time and contested the election on a Congress ticket.Shivakumar went on to win re-election from the same constituency in the subsequent assembly elections in 1994, 1999 and 2004. He won from Kanakapura constituency in 2008, 2013, 2018 & 2023.
Vilasrao Deshmukh during his tenure as Chief Minister worked closely with D.K. Shivakumar when he faced no-confidence motion in 2002. D.K. Shivakumar hosted the Maharastra MLAs in his resort located in the outskirts of Bangalore for a week until the date of vote. This saved Deshmukh's govt.
Just before his election to the Rajya Sabha in 2017 from Gujarat, he assisted his party leadership to move 42 Gujarat Congress MLAs into his resort in Bengaluru in order to avoid them moving to another political party. Subsequently, this helped Ahmed Patel to win election.
He also said that he has taken the decision in the larger interest of the party.
After holding back to back meetings for three consecutive days, Congress president Mallikarjun Kharge ended the suspense over Karnataka Chief Minister by picking Siddaramaiah for the top post with Shivakumar as his deputy.
Both the leaders were vying for the top post.
Siddaramaiah is scheduled to meet Venugopal before leaving for Bengaluru, where the CLP meeting has been called on Thursday evening to make the announcement.
Congress won 135 out of 224 seats in the May 10 polling, followed by the BJP with 66 and JD(S) 18 seats.